Holiday to Sunny Granada, Spain
Recently, Sam and I went to Granada for a couple of days to visit some friends who are currently living there. It was my first time to Granada so I was really looking forward to it! We spent four days in Granada and it was enough time to do everything i.e. do the usual tourist things and trying out different places to eat.
When we arrived we went out for some tapas and drinks. Honestly, the food is amazing and whenever you order drinks you usually receive free tapas. We pretty much went on a tapas crawl during the evenings as the drinks are reasonably inexpensive and I love ordering small things for everyone to try and share.
Granada itself is a beautiful place. I love the architecture and the tiny little streets winding up here and everywhere- a maze of gorgeous buildings.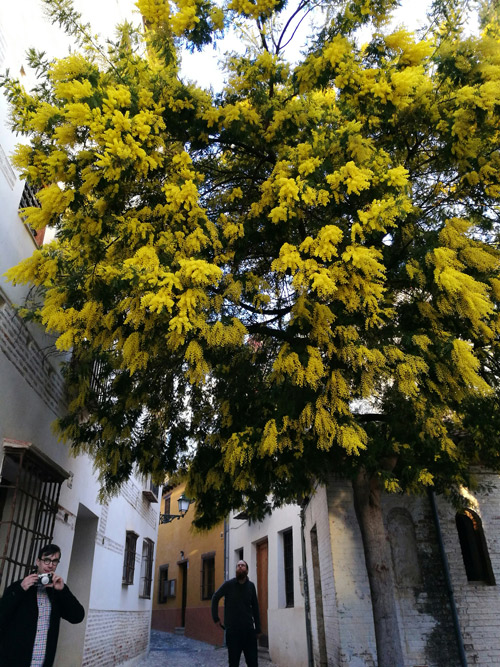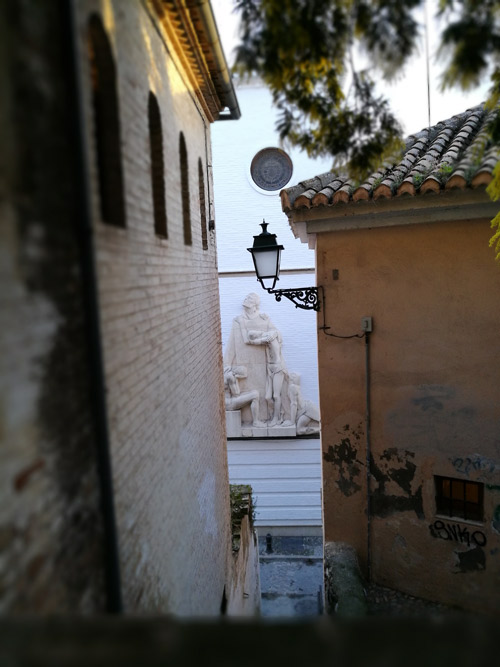 We visited Catedral de Granada and it was well worth visiting since we had some spare time one afternoon.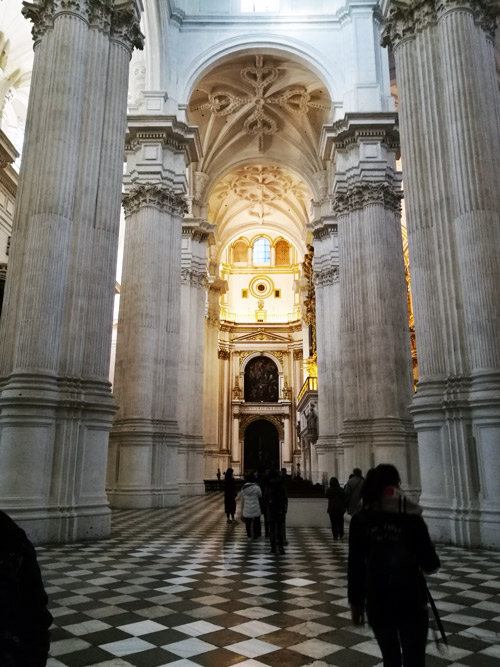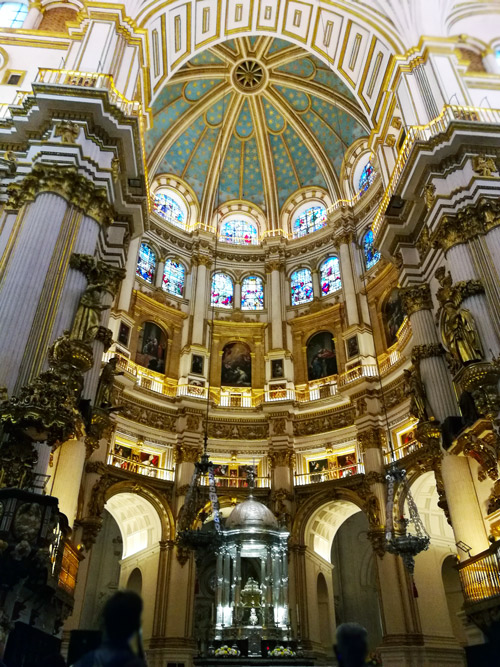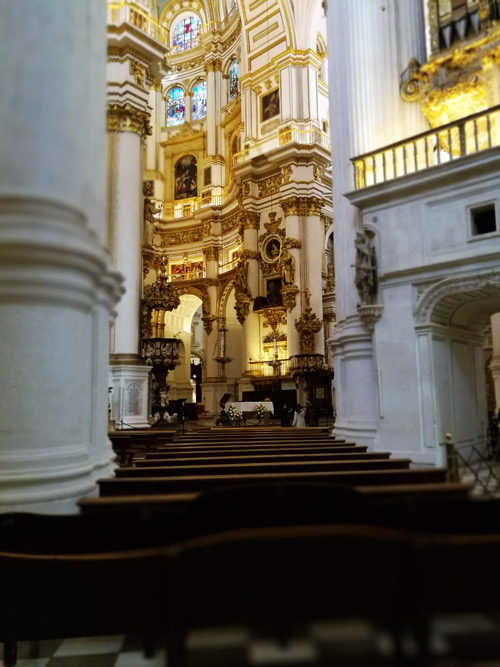 Before going to The Alhambra, our friends took us to Sacromonte for a walk, which is a very hilly/mountainous area where people have built their houses into the caves. Most of the buildings are all painted blue and white. You can probably tell by now I'm just taking loads of photos as design inspiration for our house!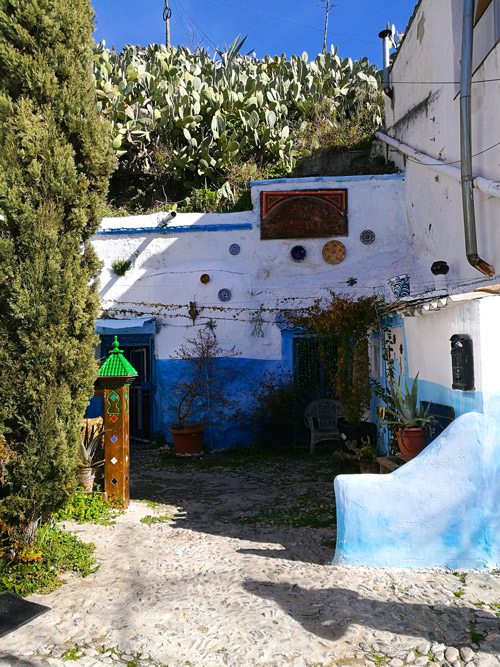 When Sam and I visited The Alhambra  it wasn't much of a walk from the river (it was getting warm by this point) and we walked round the gardens for a bit before queueing up to get into the Palacios Nazaries.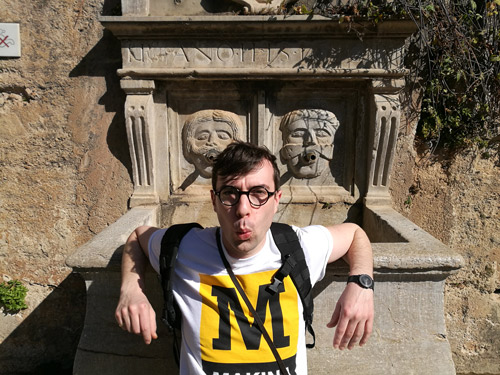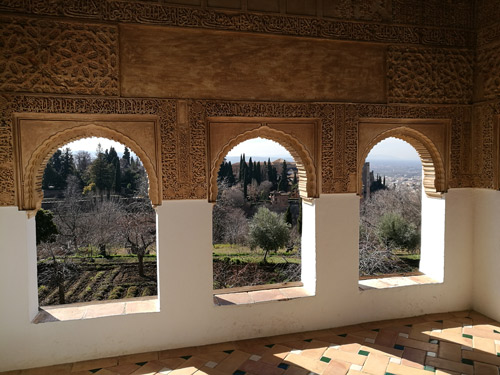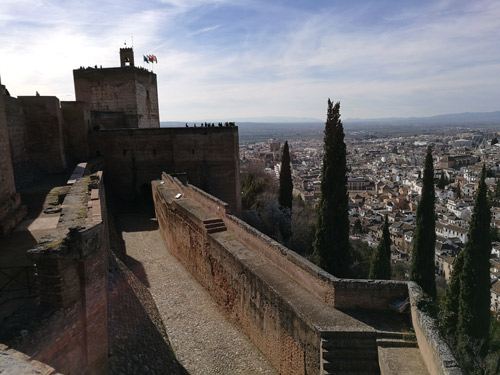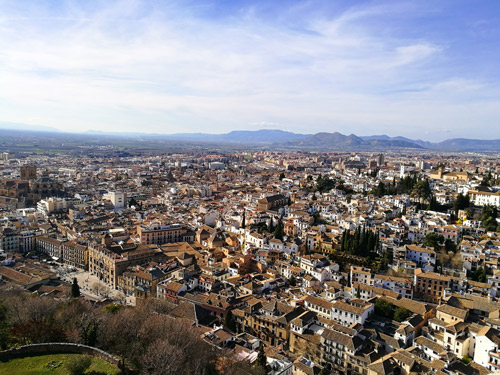 Once inside the Palacios Nazarie, well, I just went completely tile crazy and took loads and loads of photos of the tiles! The details of the walls. ceilings and floors were just amazing and beautifully intricate.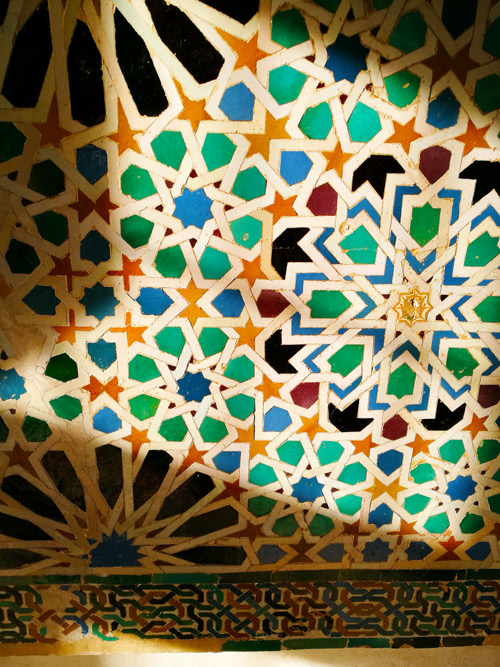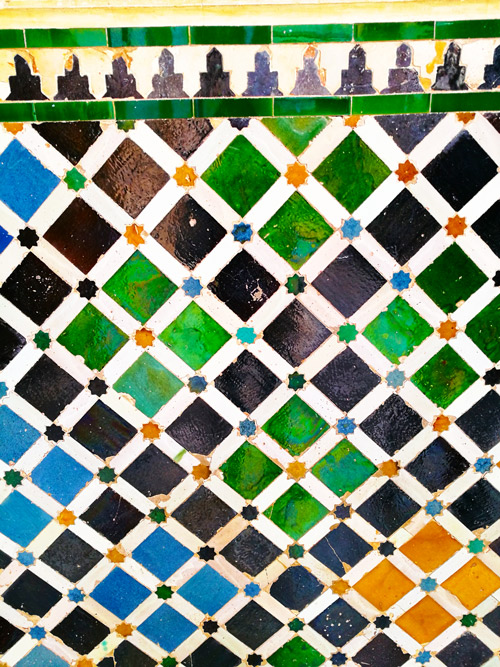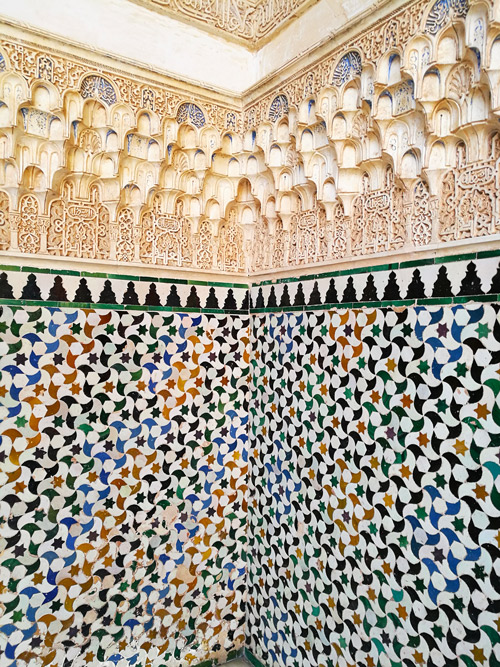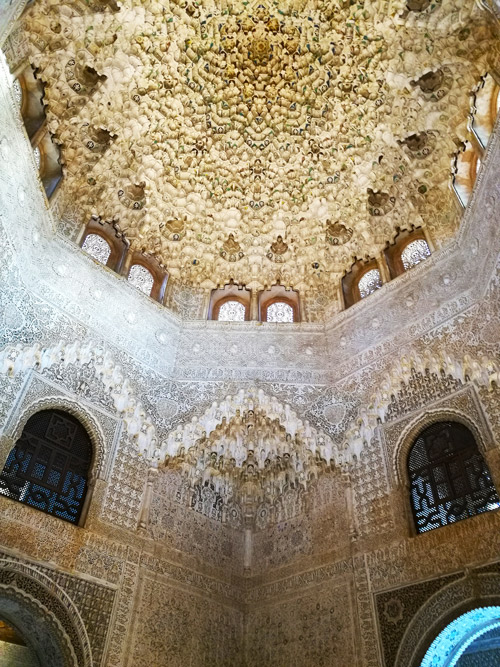 If I was there any longer my soul mission would've been to try as many restaurants as possible and basically go all out with the food! When I went out for food when we got back home I remember thinking that there was NO tapas with my drink… and there I was staring at my drink and dreaming of bread and ham… How I miss thee.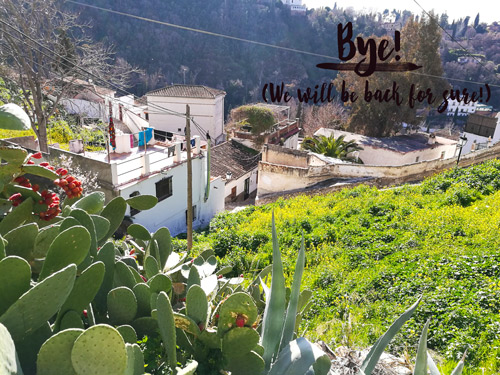 ---
What to do/see/eat:
Visit The Alhambra (I would book in advance, either morning or afternoon slot.)
See a Flamenco show. We went to the Le Chien Andalou, a rather small and cosy little venue, and we booked in the morning for an evening show.
If you have spare time in the afternoon, I'd recommend visiting Catedral de Granada and it's only €3.00 to get in.
If you're looking for good tapas then you should try out Bar Los Diamantes- they do amazing seafood tapas and you can't go wrong with the atmosphere as well!
Tomatoes on toast with a cortado for breakfast. Yes please everyday for me.
Spend a solid day walking and get a picnic for it as well. We went walking at Lanjarón for about six hours and it was well worth it.
Have a small bite at La Picatería– olives, cheese, sardines, and other delicious food!
Eat more tapas. Why ever not?
Would you recommend doing/seeing/eating anything else in Granada? Have you been anywhere lately? If so, I'd love to hear from you/ any other short city break recommendations would be great!