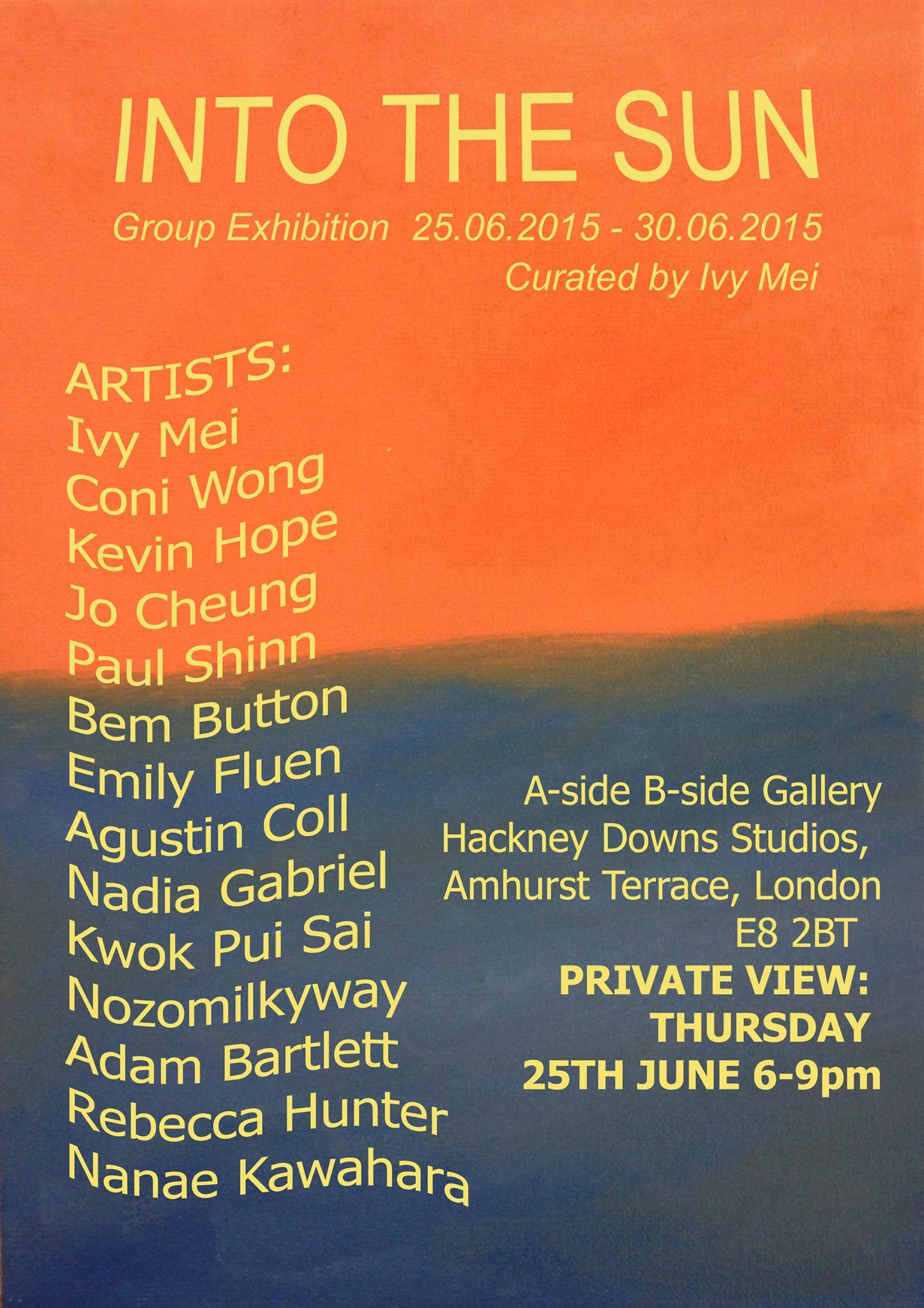 Into the Sun Exhibition at A-side B-side Gallery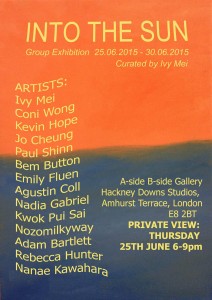 I've been pretty busy over the past few weeks as I've been preparing new work for two upcoming exhibitions.
The first one will be running from the 25th until the 20th of June. I'll be exhibiting two new pieces of work for 'Into the Sun' exhibition, organised by artist Ivy Mei. The private viewing will be on Thursday 25th June at A-side B-side Gallery, Hackney Downs Studio.
Come by and say hello to us all! For more information about the group show please visit the Facebook event here: https://www.facebook.com/events/1451097908528392/
The gallery's opening times are as follows:
Thursday: 12-5pm and 7-9pm
Friday-Monday 12-6pm.
All other times must be arranged via an appointment.
Hopefully I'll see you there!