Open Doors Exhibition Private View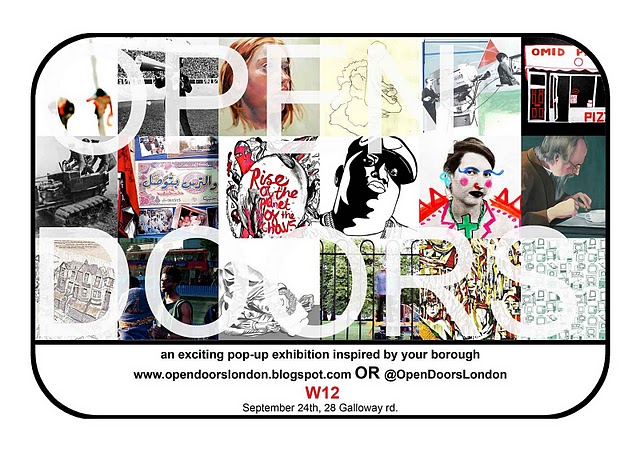 Last night Sam and I went along to Open Doors Private View Exhibition.We were, like, two hours late but our friends were nice enough to wait for us! Oh dear. Anyway our friend Fuad was exhibiting so it was great to see his work along with other super talented artists. Open Doors is a pop-up exhibition based on London boroughs, the current exhibition was based on W12 (yeah the Bush!) I didn't expect it to be in someones house but I loved it because it felt very cosy and informal.
What I liked about Open Doors is that there's a sense of community ethos. To see artists getting together and supporting the community, promoting the area, and seeing each artists interpretation of W12 there should be more things like this going on.
Unfortunately I didn't take any photos because we were pretty late and by that time we said our hi's and bye's for the night! But Fuad took loads of photos so you can check them out via his Facebook Fan page here.  Open Doors are on Twitter so make sure to follow them for the lastest news and updates about future events. If they ever pop round to the N4 area well I'm there for sure!
I have another exhibition review to write up but I need a cup of tea now. Have a lovely Saturday peeps!