The Meenan Sisters Group Show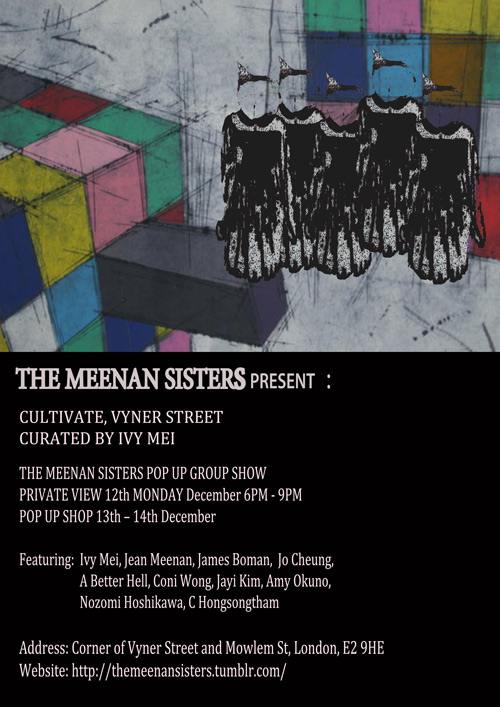 I will be exhibiting some new pieces of work with The Meenan Sisters and other artists. Why not join us for the private view on Monday 12th December?
For more details about the private view and the show check out the event over on Facebook.