The Young Creatives Feature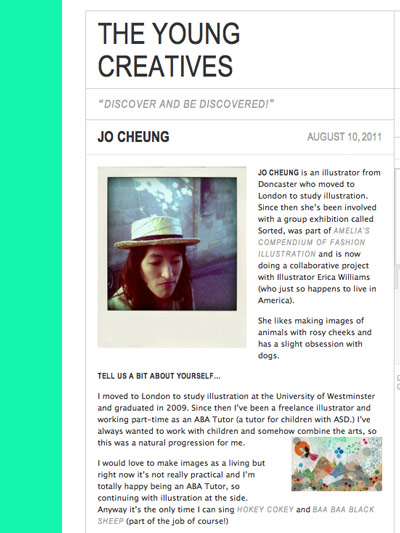 I've been so busy these past few weeks my poor blog hasn't been updated in a while! Uh-oh. I'm still adjusting to working from Monday to Friday, going to to take some time…..
The lovely people over at The Young Creatives featured me on their blog. Click on the link which'll take you to the post.
Now then let's hope the weather brightens up for the weekend!