About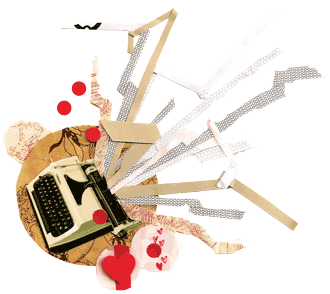 I am a freelance illustrator currently living and working in London.
I enjoy making images of dreamy and imaginary landscapes. In my work I try to convey my own interpretation of the natural world. I am especially interested in the relationship between humans and animals. 
If you have any questions feel free to e-mail me or alternatively check out the FAQ section on my blog. I have compiled a list of questions I've been asked over the years.
// Education and Qualifications //
CELTA (Certificate in Teaching English to Speakers of Other Languages) and PTLLS (Preparing to Teach in the Lifelong Learning Sector), 2012
BA HONS Illustration at the University of Westminster, Second Class Honours (2:1), 2006 – 2009
Foundation Art and Design at Doncaster College, Distinction, 2005 -2006
// Selected Clients //
Spindle Magazine, Ballad of Magazine, Paper Circus, Africa Fashion, Vans, MacUser Magazine, Gia London, Amelia's Magazine, 19-77 Design and Junkie Lovers Boutique.
// Work Placement //
Gia London- February 2009- 2012. I designed the web graphics and layout for the new website in conjunction with the web designer. I've also designed promotional material such as postcards, e mail banners and illustrations which were used for their show at Pure London in February 2010.
Lady Luck Rules Ok- September 2008. Studio assistant.
//Selected Exhibitions and Events//
On These Magic Shores Exhibition at the O3 Gallery in Oxford, 2013.
Hellohead's Live Portrait Event at Cargo, 2012
The Picture Show at The Coningsby Gallery, July 2012
Cultivate at Vyner Street with The Meenan Sisters, 2012
Showcase Cities at Rich Mix. (February 2012.)
Flamingo Magazine: The Flamingo Arts Project Number 1. (August 2011.)
Sorted, East Gallery (June 2011)
'Can you see the Rainbow from There?' Exhibition. Artwork donation for the Japanese earthquake and tsunami. (May 2011)
Noise Festival Secret Santa Sale. Anonymous Art postcard Fundraiser (2010-2011)
Artkitchen 'Eggs and Chicken Party' London (August 2009)
D&AD New Blood Exhibition, London (June 2009)
P3 Final Year Degree Show, London (June 2009)
// Featured //
Pikaland
Artupdate Learning Blog
Feature Me
Grafik Mag
Creaturemag
Tea and Crayons Collective
Art Hound
Notpaper
…..and some more!
//Publications and Press//
Yen Magazine, Issue 53, March 2012
Flamingo Magazine, The Great Outdoors Issue. 2011
The Great Big Book of Fashion Illustration, Martin Dawber, Batsford Ltd. 2011
S1 Magazine, 2011
Cut-Click Front Cover design. January Issue, 2011
Amelia's Magazine Compendium of Fashion Illustration, 2010
Mail Me Art Exhibition, 2010
And I Still Miss You…., Issue 19 2010
PeculiarBliss Magazine, Issue 3 2010. Dreamscape
Blanket Magazine, The Landscape Issue 2010
Cut-Click Magazine, Issue 1 2010
3rd Floor Magazine, Issue 3 2010
Graphic Design School: Fourth Edition. A Foundation Course for Graphic Designers Working in Print, Moving Image and Digital Media, Thames & Hudson.
MacUser Magazine, February 2010 edition
Wallpaper 2010 Graduate Directory