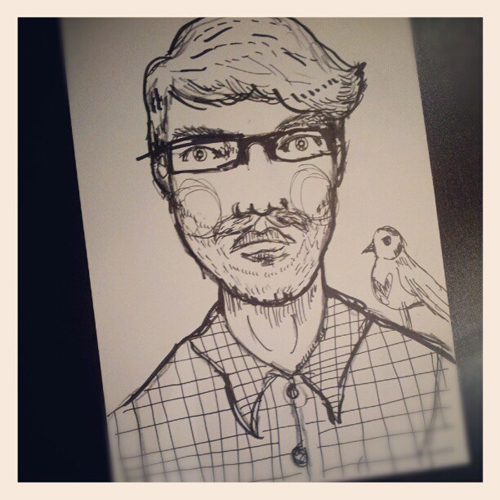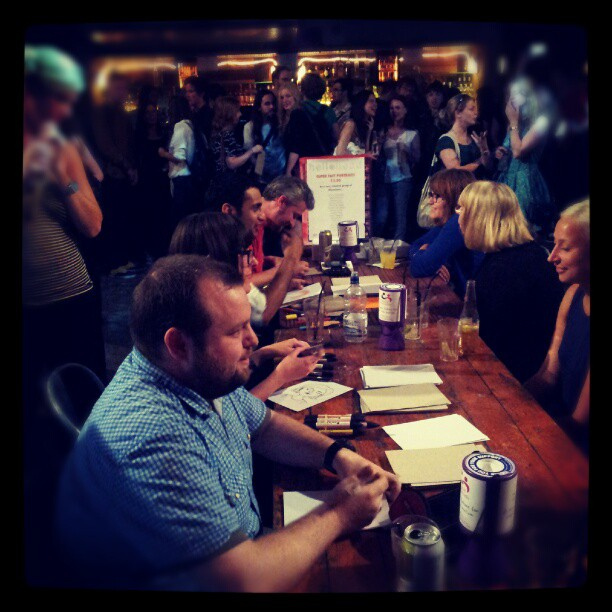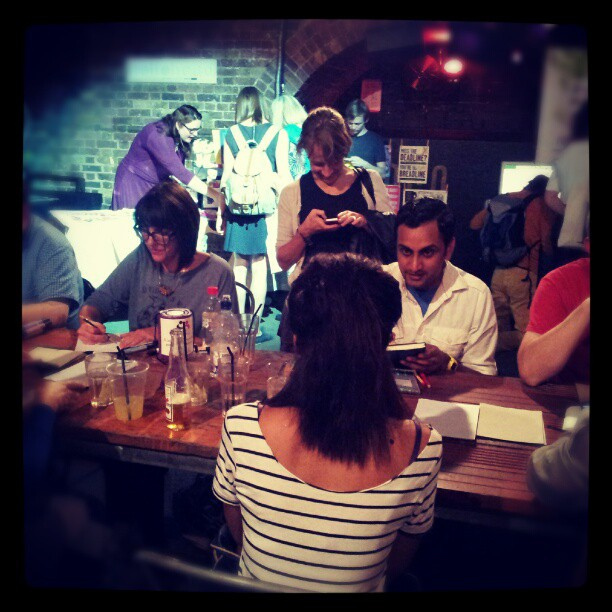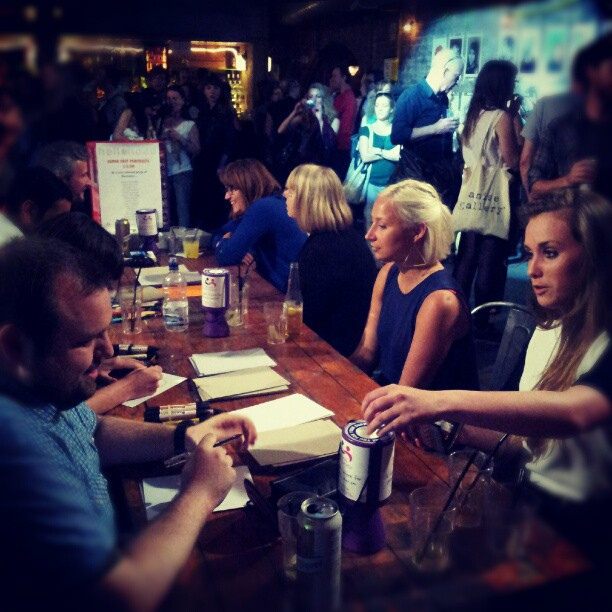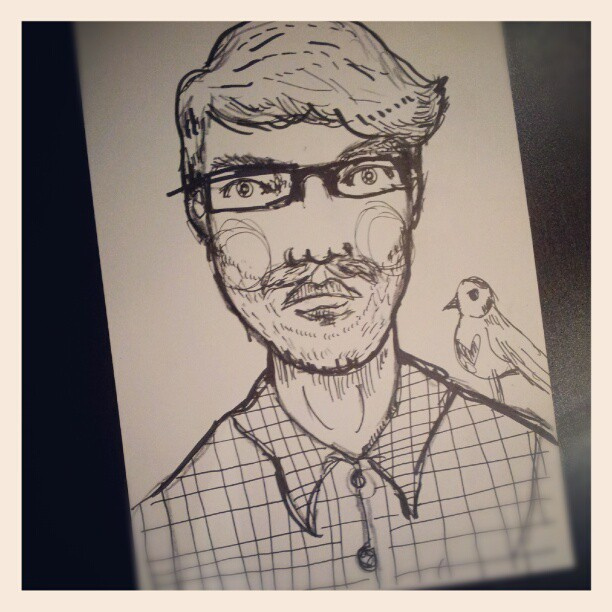 I was proper chuffed to be part of Hellohead's live portrait event on Wednesday 22nd at Cargo, Shoreditch. The event was to raise money for The National Autistic Society– a very good cause indeed. I work with children with autism so it was something which was quite personal to me, hence why I volunteered!
To be honest with you, I was bricking it as I've never done anything like this before. I normally draw animals and birds with rosy cheeks so this was out of my comfort zone. It was nerve racking at first, however, after the first portrait I was on a roll and there was even a small number of people waiting for me to draw them! It was really good experience to do quick doodles as I usually spend quite a lot of time on the computer.
I was too busy drawing, drinking and yapping away (ha!) so these are the only photos I took! You can see more photos of the night over at Hellohead's Facebook Page.