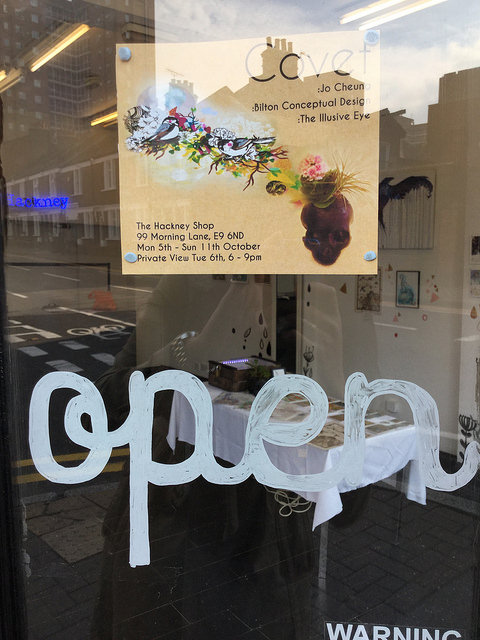 Evening all! Hope your week has been filled with lovely things to see and do. I was meant to blog about 'Covet' as it was going, however, running a shop takes so much time and preparation that I never managed to do it! Side note about The Hackney Shop: it's a pop-up retail space available for Hackney residents (or if you work there) and the whole concept behind it is giving creatives the opportunity to showcase their work for free. Yes, for free. As getting any kind of space is so cut-throat and expensive to the eye balls, The Hackney Shop is a not for profit enterprise that allows constant creativity to evolve every week. Also, bringing in local benefits to the community too.
Myself, The Illusive Eye (Chrissy Wallace) and Bilton Conceptual Design (Cris Cold) had the space for a week and whilst we were there, we were opening and closing the shop from 10 until 5pm every day. As the week went on we had a mix of people visiting the shop and, although it was generally quiet in the mornings, there was a fair stream of people coming in during the weekend.
I had a great week chatting to Chrissy about art, dogs, drinking beer and drinking even more beer as the week went on…!