I can't believe it's that time of the year already. TBF I say this every year, but the past couple of months have zoomed right before my eyes- my brain is trying to comprehend the fact that I can't believe this time next week it's going to be Christmas Day. And when I think about this I'm already imagining myself sitting in my PJs binge watching 90s films and eating loads of chocolate. Turn off that 6:00am alarm. Hell YES. 
This year has been an eye opener in terms of learning more about myself, how and where my creative journey is taking me but most of all WE'RE GETTING MARRIED NEXT YEAR! (Had to be in cap locks obvs). It's literally countdown now until August- 9 months now folks! You'll be seeing loads of wedding related posts and, yep, I've turned into a right bridezilla and why not!
At the end of the year I always do a round up post as it's great to reflect on the past year in terms of reaching my goals or setting myself new ones, looking back at happy memories/experiences and looking forward to the future. Trust yourself and nothing we do is a failure; we always learn from our own experiences in order to grow as a person.
I'm able to look back at myself and reflect on my anxiety (tackle the A word head on now) in terms of how I react to situations, how I am with people and being kinder to myself. My last session with my therapist she asked me, 'How do I want to live?' and my reply to her was, 'I want to lead a happy and 'normal' life where I can go out without the anxiety taking over me. I want to continue to see and meet new people, be brave, take risks, don't be afraid of new challenges, try things out, and not trying to mould myself to how others want me to'. I have accepted the fact that the anxiety will never go away but it's finding ways of managing it without it overwhelming me on a daily basis. 2018 has been a year of joy, happiness, tears, self-judgement plus a whole lot of other things.
Without further ado, here are my highlights for this year in no order:
Setting a Date for our Wedding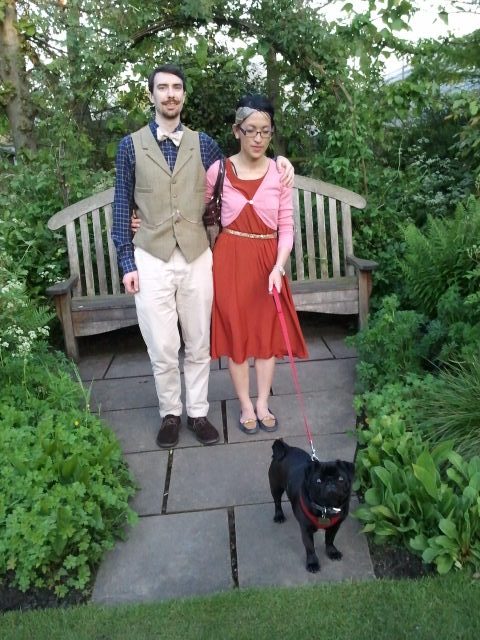 Okay, so I said there was no particular order but this one has to be right at the top. It happened pretty quickly in terms of agreeing with a date and committing to a venue. Getting everything in sync was a bit of a headache as we were worried about finding two venues (the ceremony part and the wedding reception) not matching with the date we wanted. Safe to say that they're booked in, done, now million other things to sort out! Honestly, I couldn't be anymore happier with making it officially official that I'll be marrying my best friend, partner for life, someone who shares the same passion with me (cats, cats and more cats!)
Journey to Etsy Workshop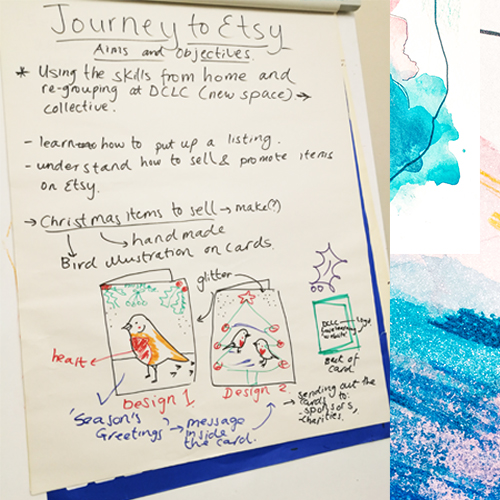 It was a great experience running the 'Journey to Etsy' workshop back in November for Doncaster Central Learning Center. For my first Etsy workshop it went really well and it was brilliant meeting the users who use the service. I'd love to run another workshop in the future.
New Artwork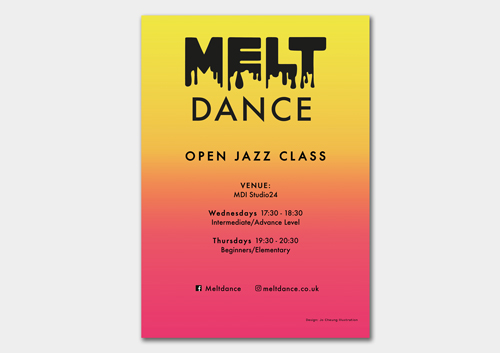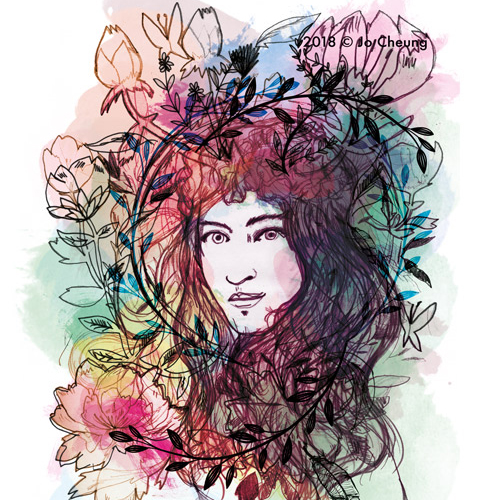 This year I've been working on a variety of small projects which have been challenging, interesting and fun. It's been an absolute pleasure working for Najia again as well as Karl who runs 'Melt Dance', a dance company based in Manchester.
I'm hoping next year there'll be a flow of side projects as I don't always have the time to fit it around my job as a teaching assistant. The nature of the job itself is tiring so coming back home from work means sometimes I don't have the energy to go back to my artwork. Plus, there's always a billion and one things to do around the house! Which is a shame as this year I was planning on focusing more self-initiated projects, however, it's taken a back burner so 2019 will be the year of making more new work for myself.
Exploring Different Places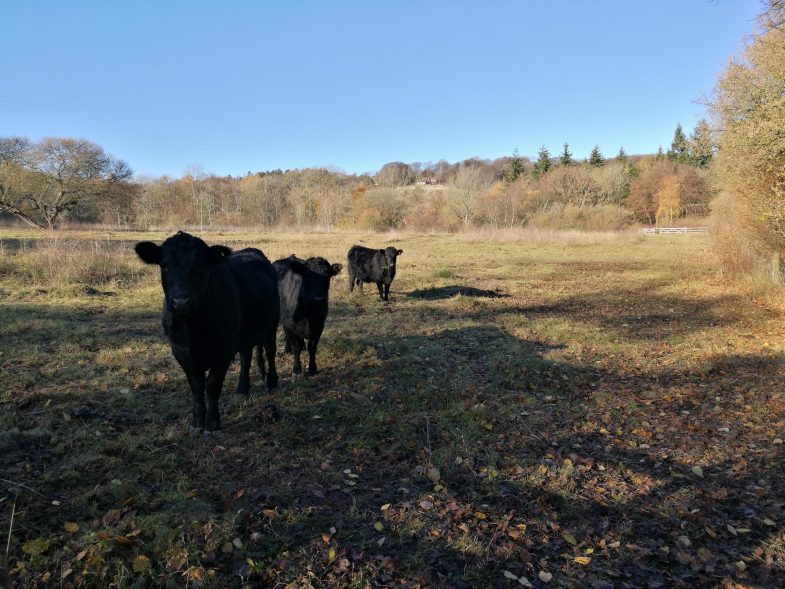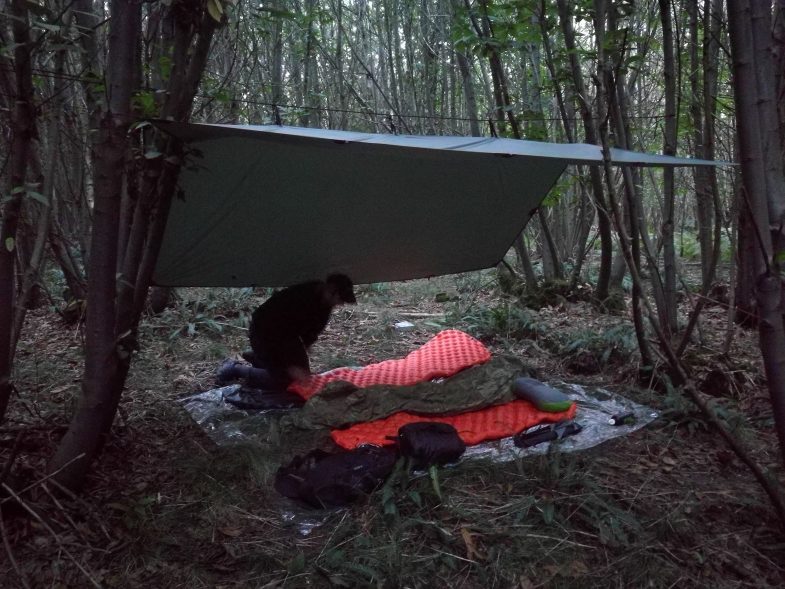 Sam and I have been going on lots of walks and we've done our fair share of camping this year. We went wild camping a couple of months ago; sleeping outside with no tent took getting used to since it was really noisy at night time! However, I'd totally do it again as there was something very pleasant about being connected with nature and not checking my phone every 5 minutes. Listening to the wildlife at night was absolutely wonderful; lots of different bird calls floating around us in the middle of the night. We're planning more camping trips when the weather gets warmer as I don't think I'd cope with the cold weather we're getting right now!
We've travelled quite a bit this year; the Netherlands was breath-taking. Such a beautiful place to explore as well. I would highly recommend visiting the Netherlands even if it's a couple of days. We camped for ten days, basically missioned around in our car plus camping gear.
Website Update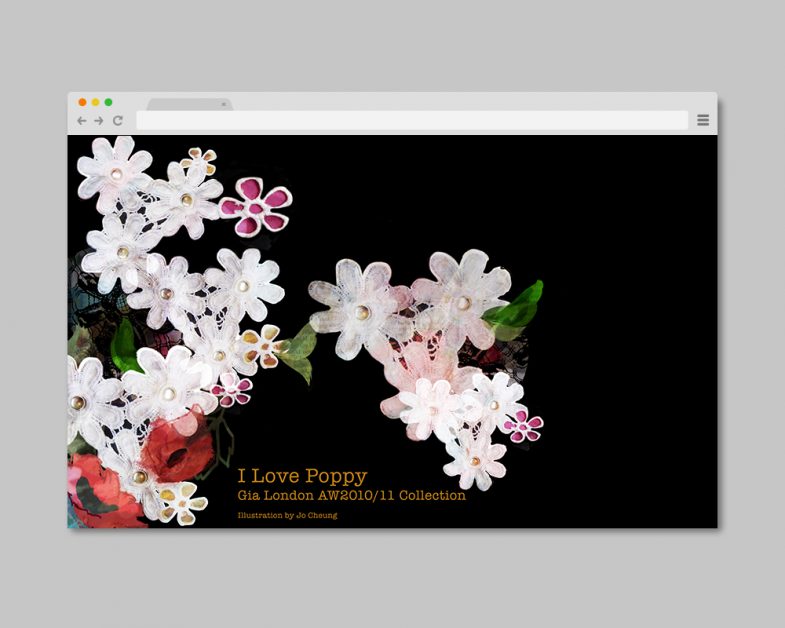 My website was in desperate need of an update! I asked Sam to help me out a bit as I was losing my patience with it. I think sometime next year my website will get a complete redesign as I want it to be more focused on product-based work. I'm happy with the layout so far especially the categories; it seems more fluid because before it was slightly messy as nothing was in order.
New Faces in the Family
By this I mean there have been lots of babies this year in my ever growing family: Fiona, Helen and my cousin Henry's partner all had babies pretty close to each other. Welcome to the Cheung crew! I can't wait to meet Fiona's little one over Christmas as I've seen so many photos of her on Facebook and Instagram. I met Jaxon a couple of months ago when I was back in Doncaster and I've seen loads of photos of him army crawling around the living room, bopping away to 'Gangnam Style', generally LOADS of cute photos of him growing right in front of my very eyes. I'll be seeing Helen's little one next year at our wedding, really looking forward to meeting her!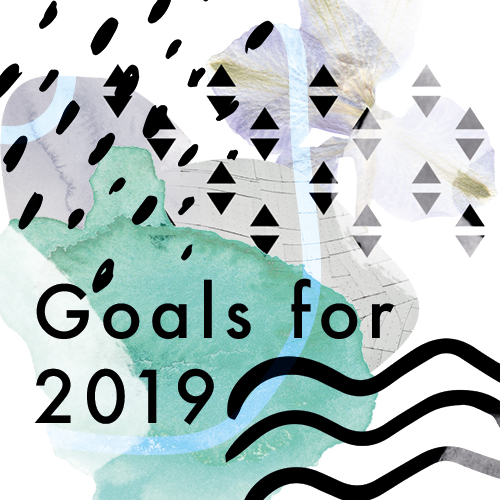 So, what are my goals for next year…?
I've always said driving; by the looks of it it'll take me another ten years to get it over and done with. I'm not even exaggerating!
To read more books. I've got a long list of books I want to read so I'll be going down my reading list.
… getting married of course!
Being mindful, taking care of myself, letting go of negative thoughts and creating time for myself. I think it's important to put yourself first otherwise you begin to lose your own sense of wellbeing.
That's it for now. This will be my last post for the year as I'll be getting ready for Christmas, the New Year, wedding-related things, and generally being busy over the Christmas period.
Thanks so much for reading as always and I wish you all a very Merry Christmas and here's to 2019!