March Meet the Maker
Hello March and sunshine, where have you been? Today the sky has been a glorious shade of blue and since it hasn't been raining (for once!), I was pottering around the garden doing loads of weeding and just generally giving the garden a bit of a tidy up as it's been neglected for sometime now. ????I'm looking forward to planting new flowers and plants and I've been debating on whether to buy some more new house plants, although the cats go slightly cray cray with the plans i.e. they LOVE to eat it and then spew it out!
Moving on… I'm going to be taking part in this months March Meet the Maker organised by the super talented Joanne Hawker. It's been running for a while now and I've never had the time to be involved with it. So this month I want to dedicate sometime to showcase my work and my business, as well as meeting other creatives in the process. If you're unfamiliar with Meet the Maker everyday there's a prompt which you can interpret however you like so as long as you are able to relate it back to your work/practice etc. Then you share it over on Instagram- see it's pretty straightforward, right? Since it's different everyday, it's a nice way to promote not just on what you do but also things that inspire you for instance.
See below for this months prompt list: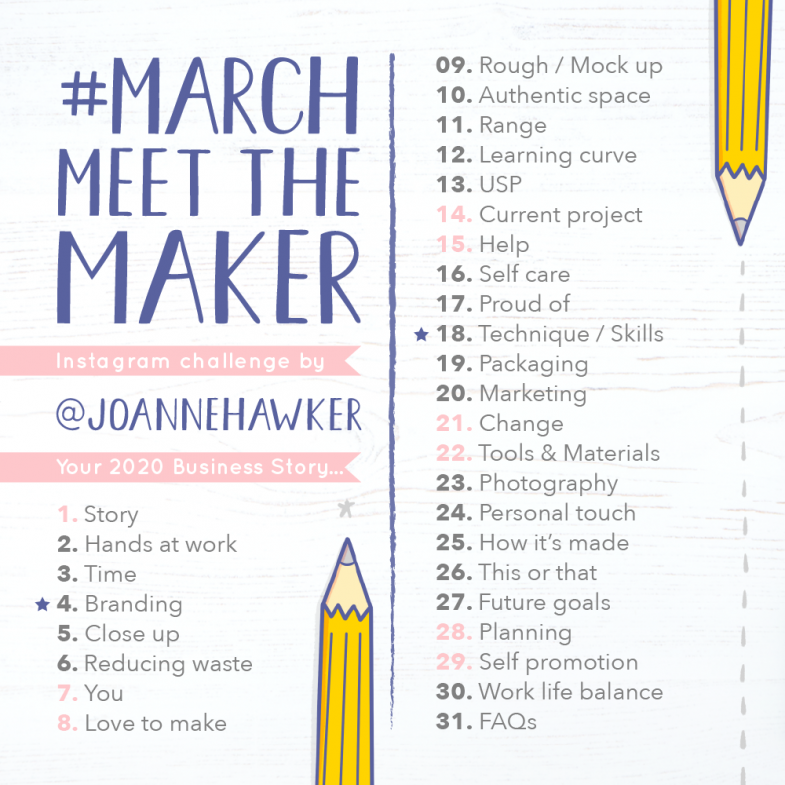 You can follow the hashtag #MarchMeetTheMaker over on Instagram for the latest updates.
Which leaves me to the end of my post as I'll be prepping up today's prompt which is 'story'. I hope you can follow my March Meet the Maker challenge!