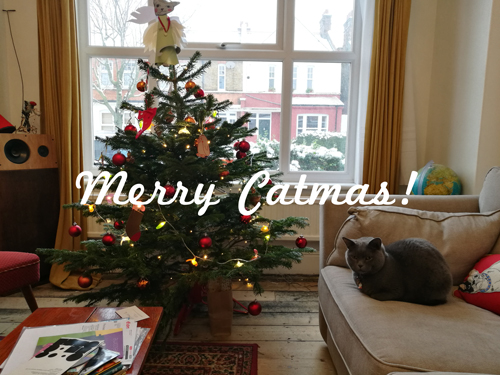 Hey! How's your Christmas been? Are you still in a food coma? Have you been binging on Christmas films like me? I'm going to be squishing in a Christmas update and work which has been published in a local magazine called Doncopolitan. They contacted me about a year ago and I never got round to submitting any work for them. For once, I was super organised, and got back in touch with them asking them if I could submit any illustrations for their Christmas edition. Fast forward a few months later and I now have a (few) physical copies of the magazine in my hand! Doncopolitan is a local magazine promoting and celebrating local talent, creativity and events in Doncaster. I felt like the magazine should get some serious coverage as Doncaster is in need of something different- in a good way- and when you think about the significant changes Doncaster has undergone (and is still continuing), local artists and businesses should get the attention they deserve.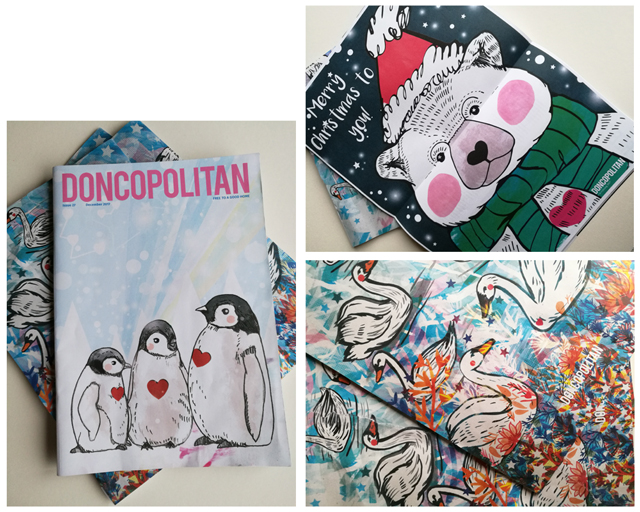 We spent Christmas Eve and Christmas Day at our house (our first Christmas in London!). It was pretty exciting to be spending time in our house over Christmas and it  made it even more special as well. We had the dogs visiting us, it was like Jumanji vibes but in a good way! For Christmas dinner, we had pheasants and bacon in cider sauce, loads of veggies, roast potatoes, mashed celeriac with bread sauce. Delicious to say the least! This was then followed by tons of amazing cheeses and crackers.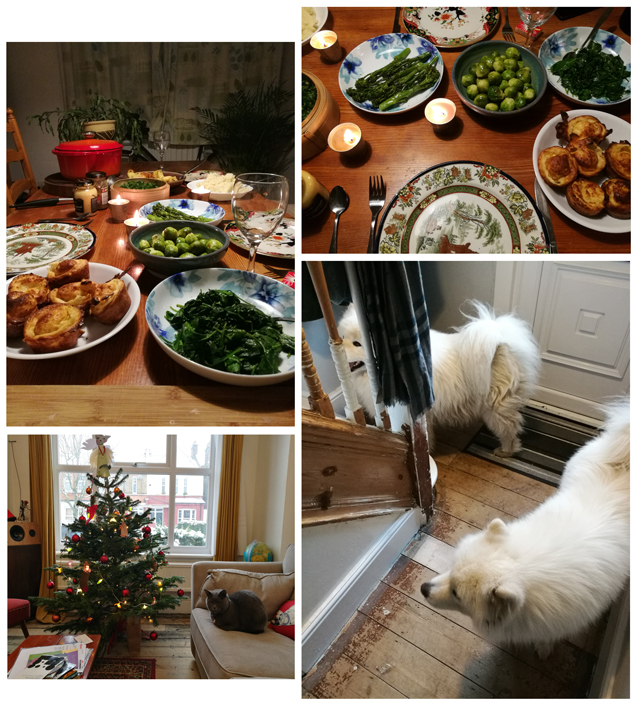 I'm going to end the post here with some more photos of Mario posing next to the Christmas tree. I just wanted to say Merry Christmas and wishing you all a very Happy New Year! Thanks so much for following me, it really means a lot, and here's to 2018!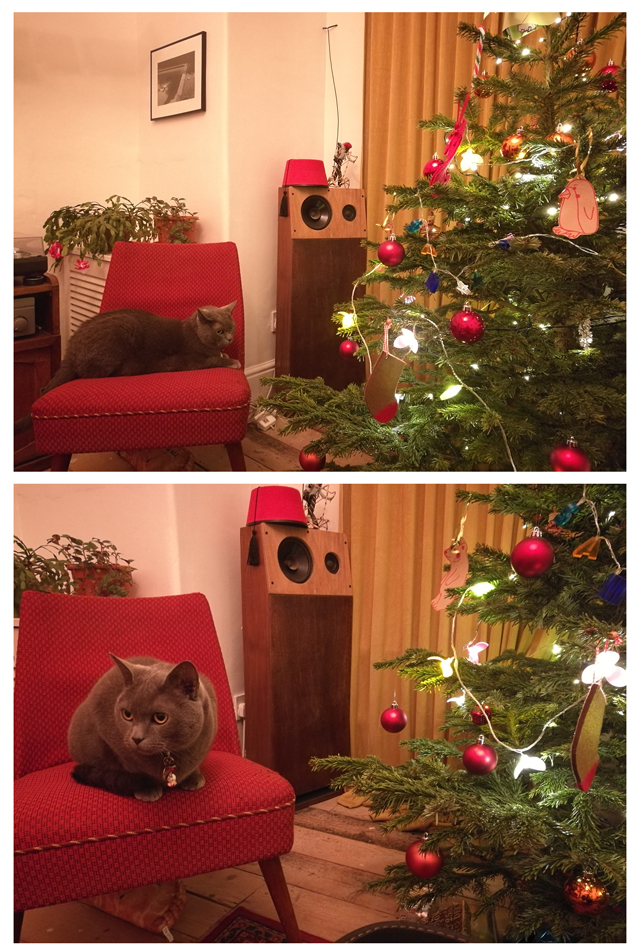 Jo x