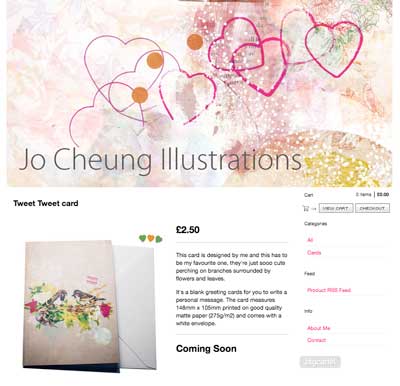 I'm so excited i've just listed some cards in my shop .
HOWEVER it's not ready yet though! i've just put a few up to see what it looks like, until then i'll be printing out more so they're all ready to go. unfortunately the photos don't justify the quality of them so i'll nab Sam to help me out 🙂
but yeaaa i can't wait to open it though, please keep coming back or bookmark it *_* anyway i have to get back to my work. xxxx
UPDATE: I FORGOT THAT ILEFT THE MAINTENANCE MODE TURNED ON, SO THE SHOP IS FINE BUT YOU CAN'T BUY ANYTHING YET!!!
Let me know if you do see a minor thing saying you can buy something because it's not ready!!!! I don't want to upset anyone too x