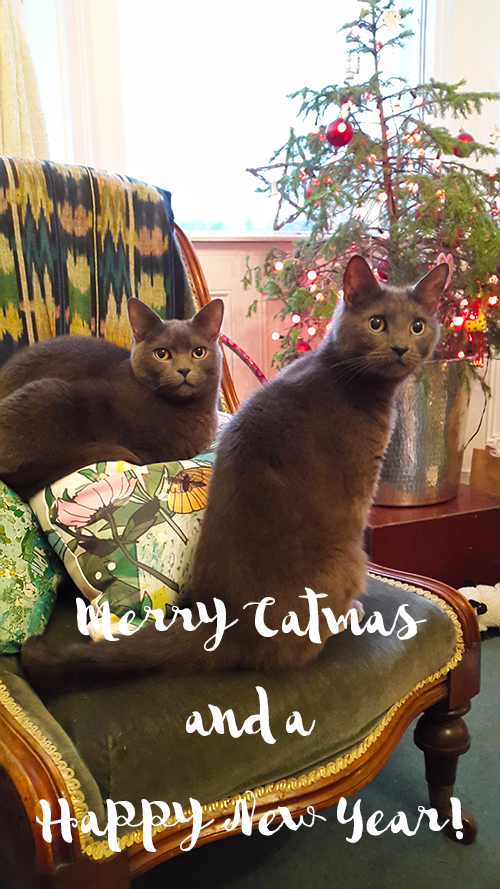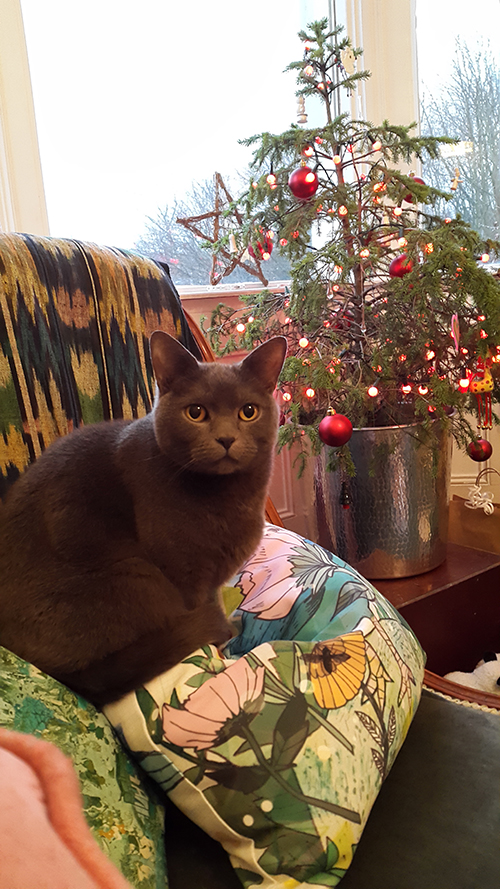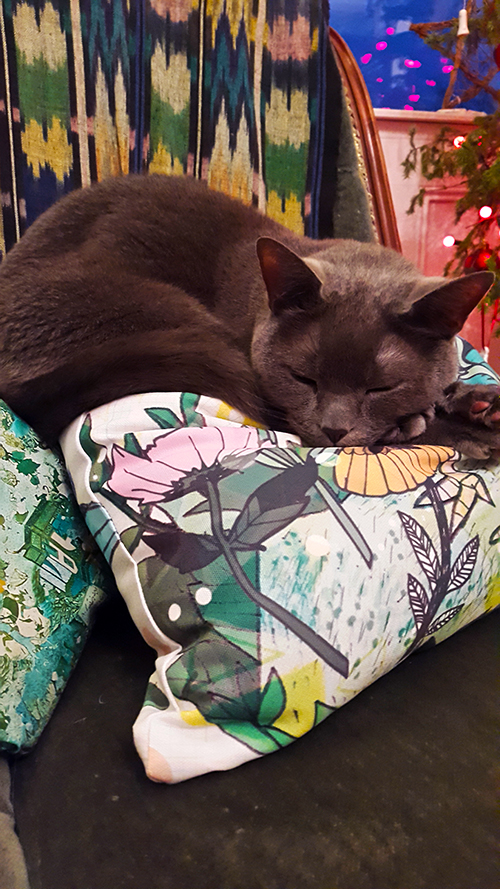 I've spent the last couple of days piling on the food in Newcastle and at home and currently recovering from it all! We took the cats up to Newcastle as no one in London was available to look after them. Nether less, after a good couple of days hiding in one room they're certainly, shall we say, a lot more bolder than before! They've settled into Sam's mum's house for the time being, but will be heading back to London over the New Year. now they're lounging around in the living room (as you can see from the photos, Mario, posing for a photo!).
I shall be back in full swing of things what with my new job and illustration work- all new and exciting happenings, which is a positive start to the New Year.
I'd just like to wish you all a very Merry Christmas and a Happy New Year! May the New Year bring you good health, happiness and exciting things!