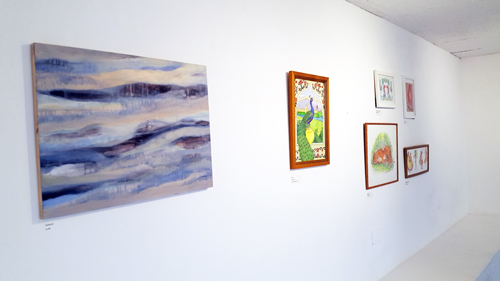 Hello! Hope you're all good despite the rain! This past week has been slightly cray cray (love using that word at the moment). I was a little bit stressed out what with the exhibition and the house moving situation (which is officially happening!), so I've been meaning to write up a post about the show but couldn't find the time until now!
For the past few months there was a slightly lull in terms of organising things; until a month before the show I was emailing blogs to list our exhibition as well as getting my own things ready all at the same time. Needless to say the night before the opening we all came in to put our work up (obligatory action shot photos here):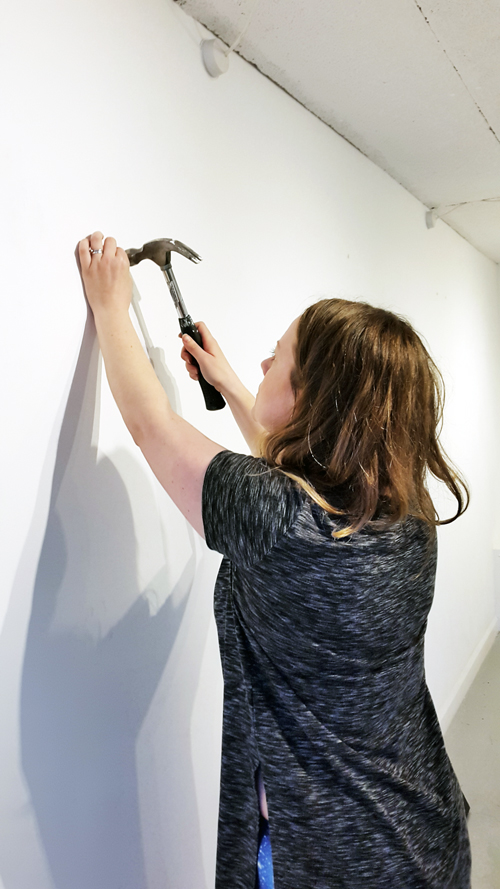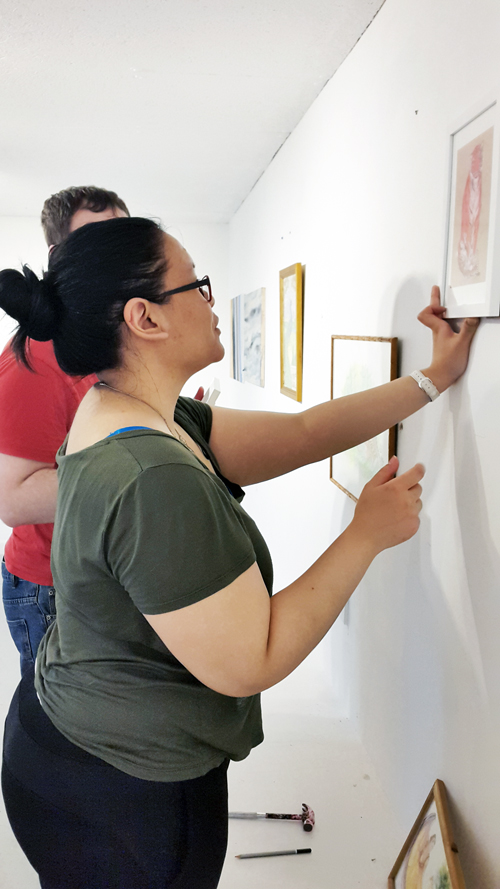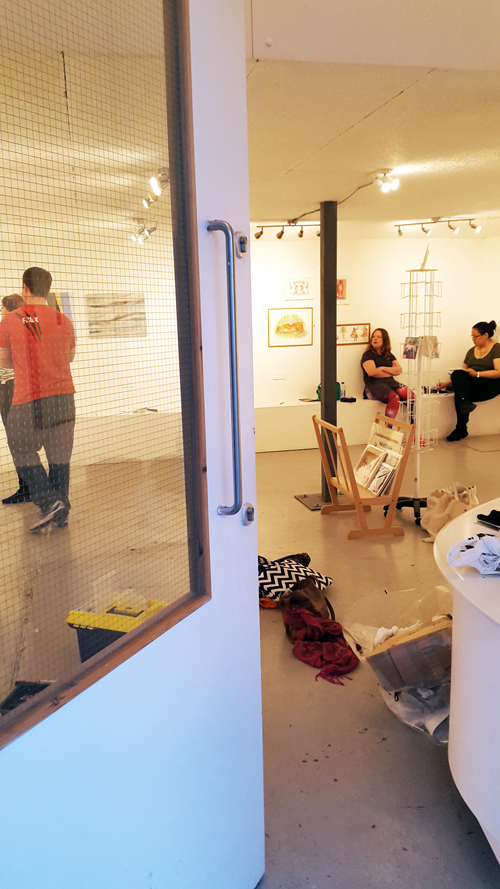 We had a few things to do before the opening such as getting flyers prepped and the buying the drinks ready to go for the evening; happy to say that all went well and the private view was so much fun! It was great to see everyone again plus we had a giveaway raffle too- messed it up slightly but Emily helped out so it was ok! The biggie prize for the night was two tickets to the Royal Academy's Summer Exhibition Show 2016, which the winner wasn't there by the time we announced it so I had to post it to her the next day.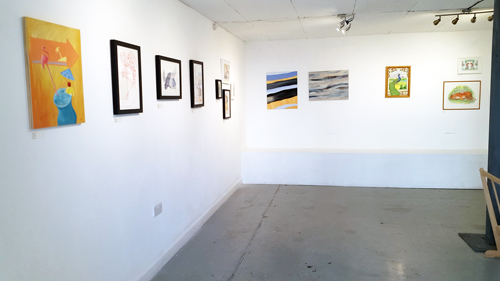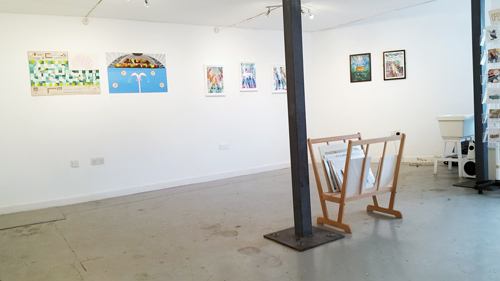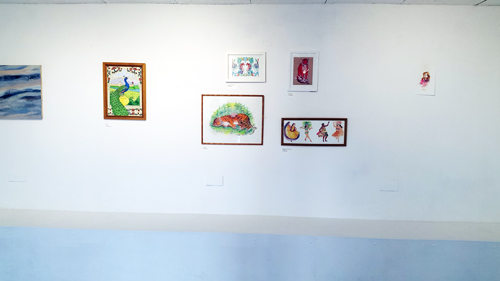 I really enjoyed curating the show and would love to curate another show in the future. I learnt a lot about myself in terms of organising tasks effectively, time management, keeping communication lines open plus delegating tasks to others as sometimes I lack confidence in that area.
For now though there's no rest for us as we're moving next weekend so we have loads of stuff to pack and get rid of! I can put my feet up and do nothing once we've moved, which I'm super excited about. I'll keep you all updated about it (maybe even photos included too!)