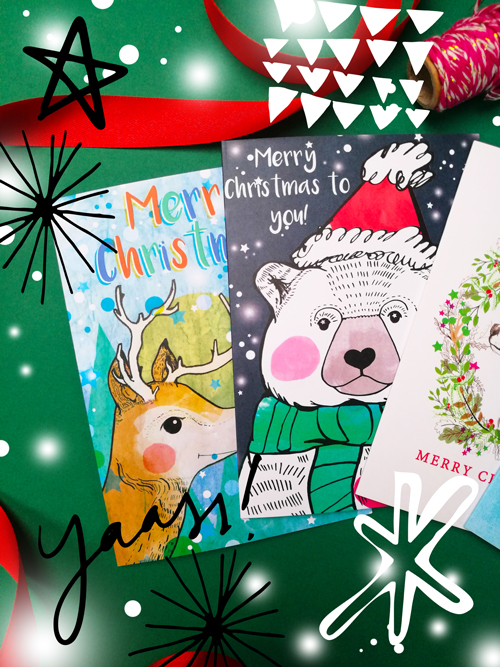 I'm so happy with my Christmas cards! I reworked some of my older illustrations from last year and others from a while back, I also designed two more new designs and edited the font for some of them as I wanted a more consistent look.
There are currently two packs of them with 5 cards in each pack, at £7.00 a pop with free shipping that's a pretty sweet deal. They all come with a red envelope and they're blank inside for you to write your own personal messages.
They're now available in my Etsy shop.