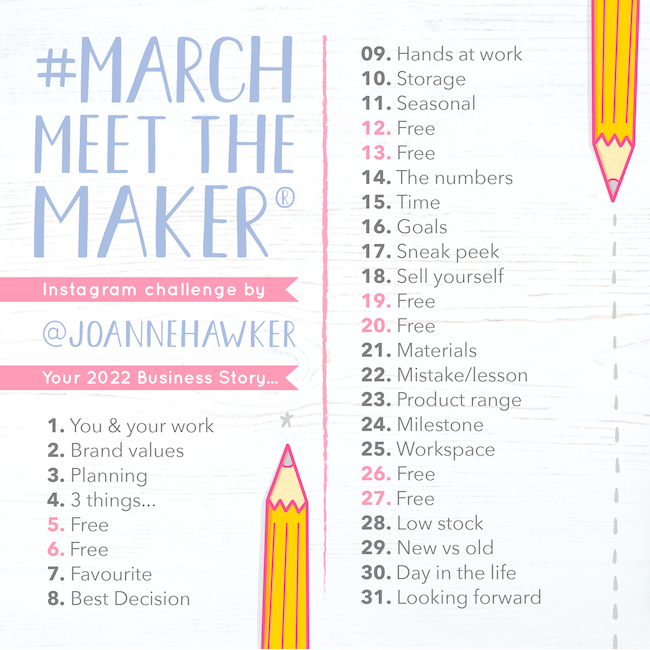 Hola Folks!
It's been mighty windy today, hasn't it? My plan is to stay indoors and revert into a sleep like state for the next 24 hours!
Just a super quick post about this years March Meet The Maker. I am planning on taking part and seeing it through to the end (even if it goes over into April). No pressure to keep up with the daily prompts- it's more about promoting yourself and sharing your work to other makers. There is a really nice community on Instagram (just look for the hashtag #marchmeetthemaker) and you'll find loads of ideas and inspiration.
March Meet The Maker is organised by Joanne Hawker and it's been running for a number of years now. I think it's such a brilliant way of showcasing your work and being able to plan out what your current and future goals are for your business. 
Today I'll be planning out what I'll be posting (there is a free planner you can use) and watching Studio Ghibli films at the same time 🙂
Looking forward to hearing from anyone who is intending on taking on the challenge for next month- please post your comments below as I'd love to hear from you!


Thanks for reading as always and enjoy the start to your weekend 🙂
Jo