You are the Brightest Star in the Universe
Hello lovely readers and I hope you've all had a seemingly nice start to December (TBF, the past couple of months have felt the same lol). I feel like I'm in Groundhog Day where everyday is a constant loop, so I don't know if it's just the shorter days but I was definitely feeling quite low a few weeks ago. The Coronavirus has certainly changed the way we interact with one another and our day to day lives- despite the vaccine coming very soon, I am hopeful that we will soon resume to some sense of normality one day. I miss going to museums and art galleries and seeing live shows, I have been craving the simple things I took for granted like going to the pub for instance after work. Of course I can still do all of that but it's more of the extra planning like booking tables ahead of time, registering your details to the restaurants, choosing which sets of friends to see etc. Oh my god, it's just too much social admin for me!
About a week ago I created 'You are the Brightest Star in the Universe', some much needed positive affirming words which I think we all need to hear right now.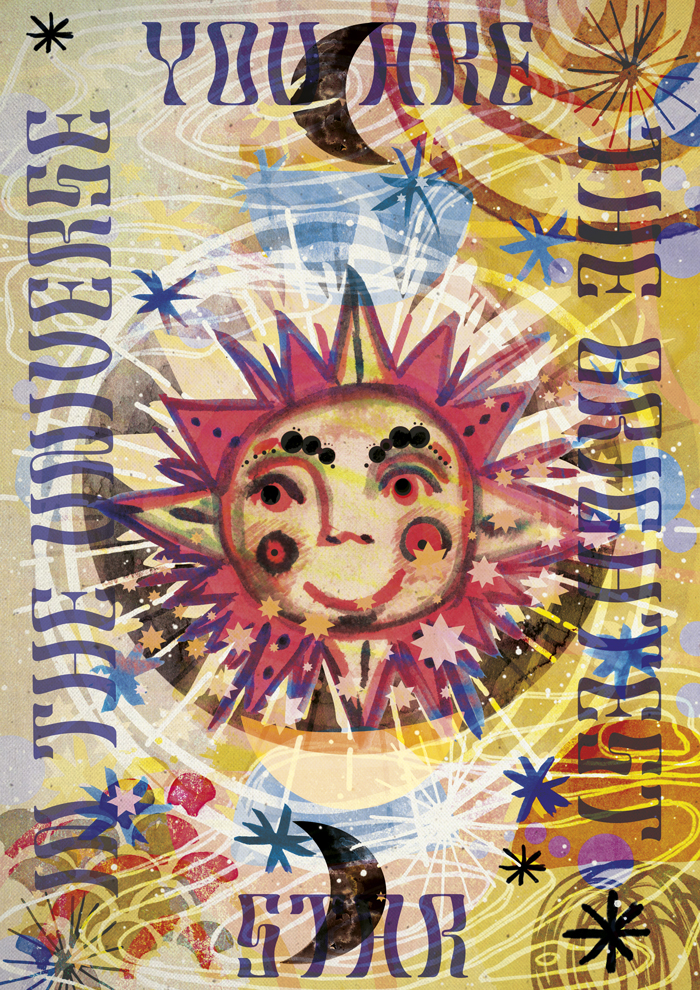 The print is available as an A4 and A3 print in my Etsy, Folksy and Urban Makers shops. I'll be closing my shops during the Christmas period from Saturday 18th December – Saturday 1st January 2021.
Wishing you all a wonderful weekend and take care.