Flying Tiger: New Artwork
Hello lovely folks and happy October! I can't believe it's been over a month since I've posted anything. I've been updating my Etsy shop and I'm getting ready for Christmas (already…??!!), in the midst of Covid-19 life has been relatively normal to say the least. I've been reading the news about it pretty much everyday and it seems like the UK is heading for another lockdown… 2020 you've been an absolutely rubbish year you can do one! 😤
I have also been feeling demotivated about making new artwork, not sure if it's the weather or that the days are getting shorter but I haven't made anything new since August. Instead, I've been taking the time to read lots of books, listening to podcast, binging on Nigel Ng's videos (Uncle Roger is HILARIOUS!) and we've been watching quite a lot of sci-fi films too.
In saying that though I've recently been looking at Tibetan artwork especially the representations of tigers. I love the exaggerated eyes and body sizes, there's something quite magical in the portrayal of tigers. 'Flying Tiger' pays homage to Kenzo's tiger print called 'flying tiger' (just look it up online and you'll know what I mean). It's one of my favourite prints from them and they did a different colour way a while ago.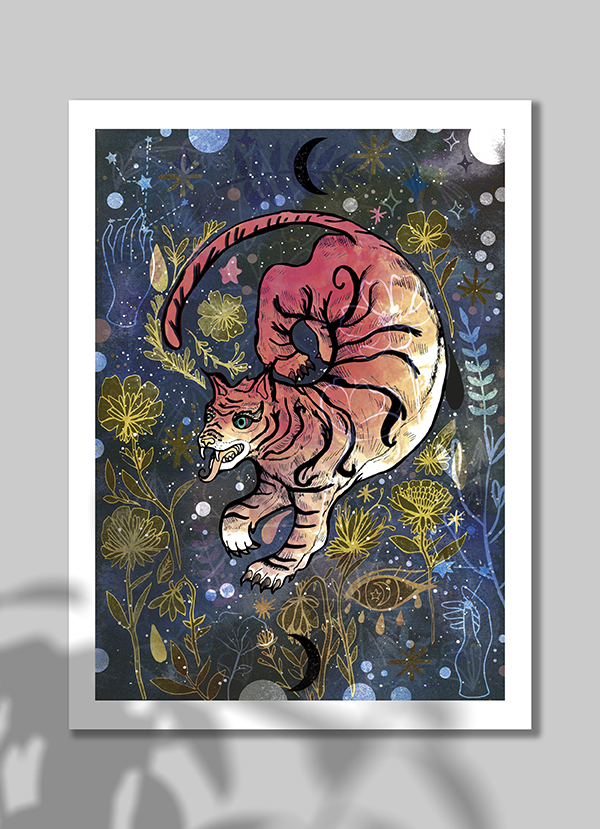 'Flying Tiger' is available as an A4 and A3 in my Etsy and Folksy shop.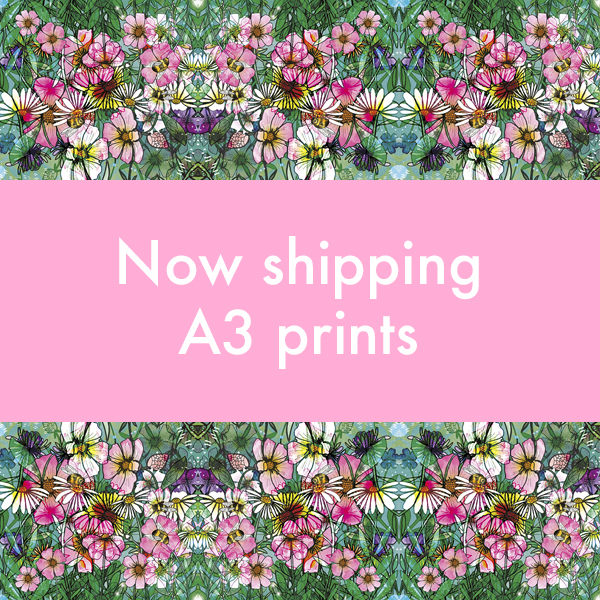 Update: I also made another artwork inspired by Tibetan tigers now available as a print in my Urban Makers shop:
Enjoy the rest of your weekend and Happy Mid-Autumn Festival!