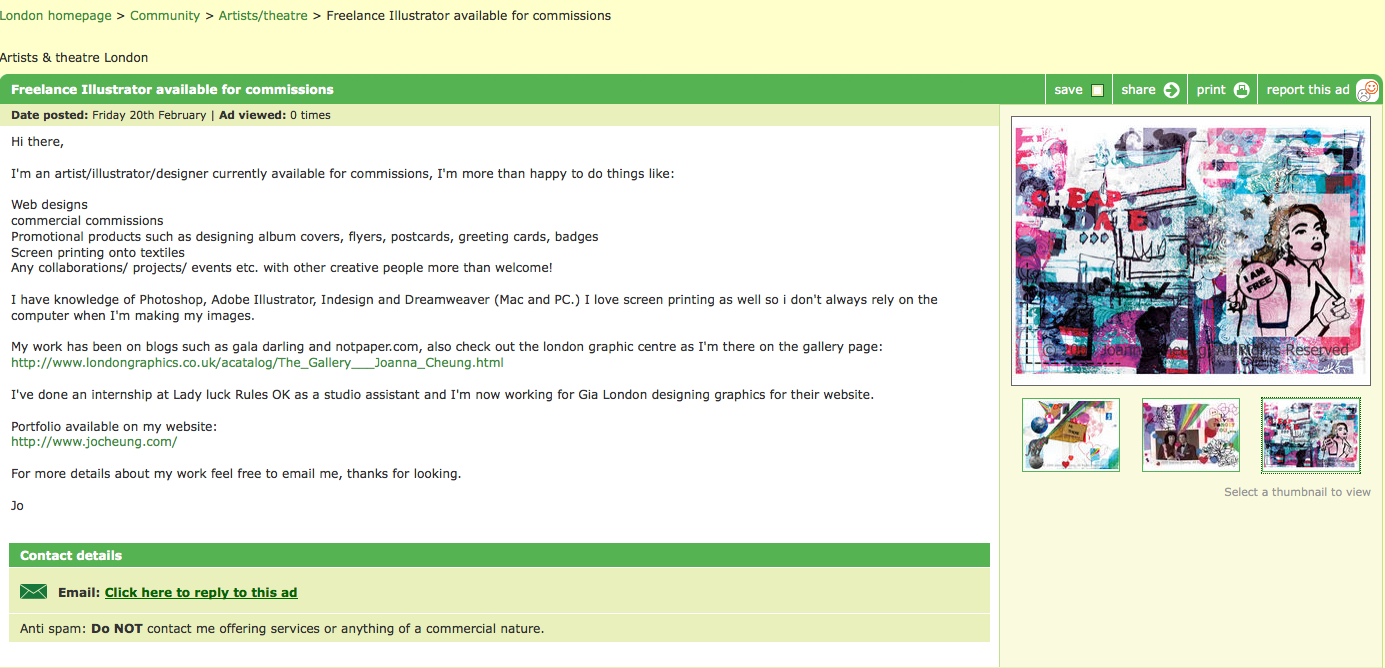 Gumtree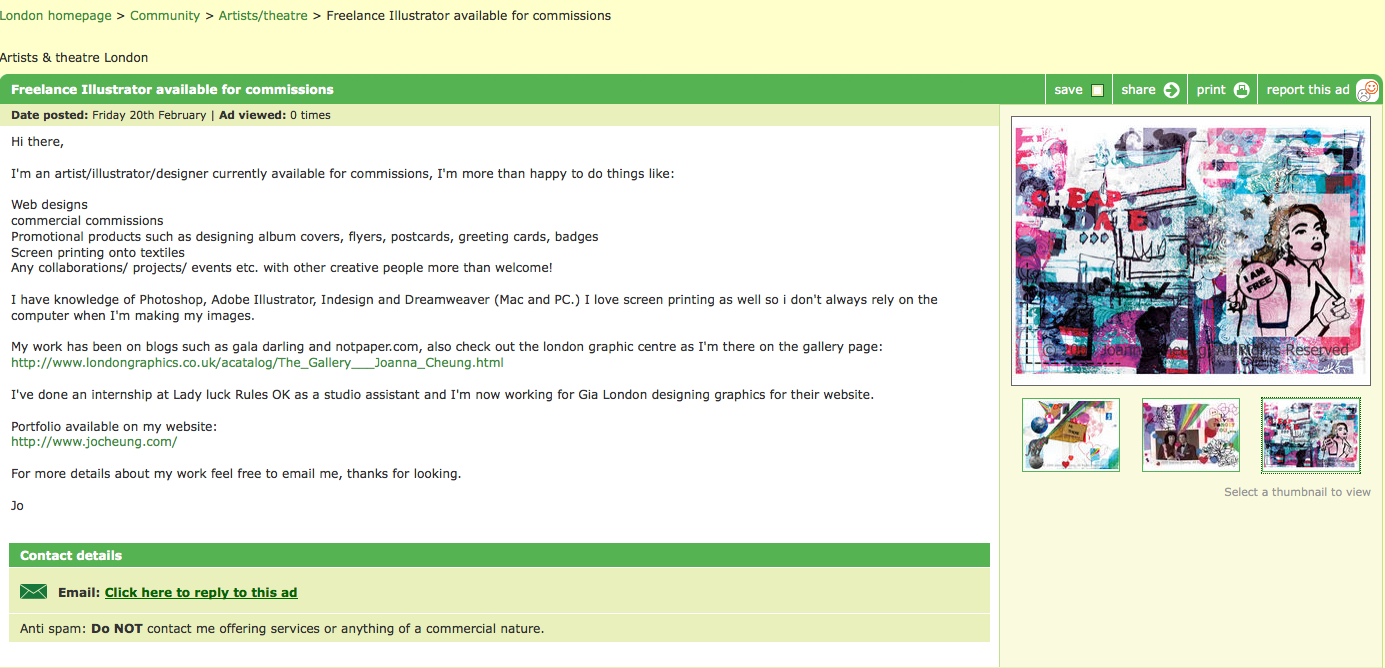 I have posted some ads on Gumtree looking for work. i need a real job. (I've had some deeeep conversations about what I'm going to do after uni…) Something like:
a. Live in London, well somewhere cheap since we'll be paying te dreaded council tax, squat maybe….
b. I was thinking about going to Hong Kong for a while to do a teaching course, the plan was to stay there for a year and find work out there. only my mate told me the creative indutries aren't that good. So that's that. Living in Hong Kong would be pretty fun.
C. going back home although Doncaster is pretty scummy. Even if i go back and work for a year i hate it 🙁
Will keep my options open, being an illustrator takes a long time to establish unless if you're super duper talented knowing the right ppl tis the thing. i'm looking forward to finishing, there's a point where studying gets to you. Anyway onwards with work (uni.) xx