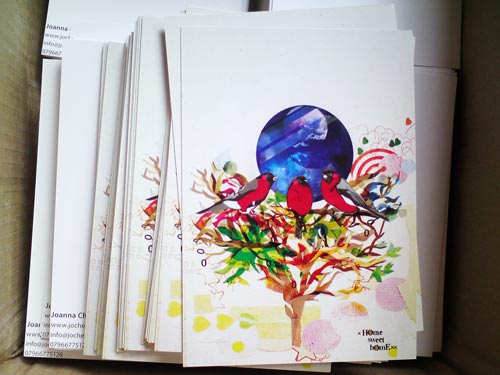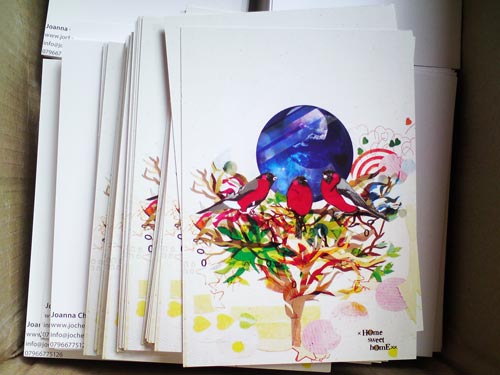 My postcards have arrived
Wow, my postcards for my exhibition have finally arrived today! I ordered them from Student Art Card (www.studentartcard.com) and happy but the info at the back is way too near the edge. I don't know if it's my fault or if they didn't correct it…. well nice quality and everything though.
When I was in work today (Gia London) Najia said she knows the Vault 49 people, they went to the same uni and everything!!! Like wooooaah!!!!