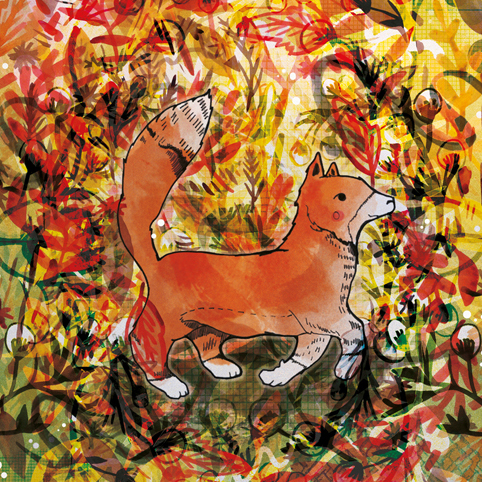 The weather has changed very quickly, right? I'm currently wrapped up warm: layered up with my jumper, thick socks and slippers to finish it off. And did you see the snow today? It's always so magical to see snow, that is, until you get outside and it's all mushy and watery!
Recently, a friend of mine at work asked to me create an artwork for her nursery as she's having a baby in January. She wanted something autumn related for the nursery as it's one of her favourite seasons. My friend was absolutely delighted with the print when I gave it to her too!
She had seen some of my work on my website and told me what elements she liked, I then planned out a rough sketch in my sketchbook. Once my friend okayed it I began painting out some of the elements I'd be using: leaves, flowers, and some squiggly mark-making patterns to fill up the spaces around the fox.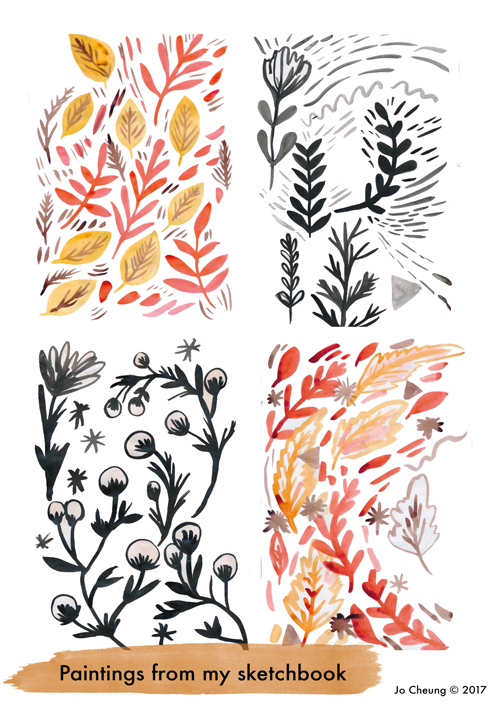 After painting out all the elements, as well as drawing out the fox, I scanned everything into Photoshop and layered it up with different paper and textures to give it a handmade feel to it.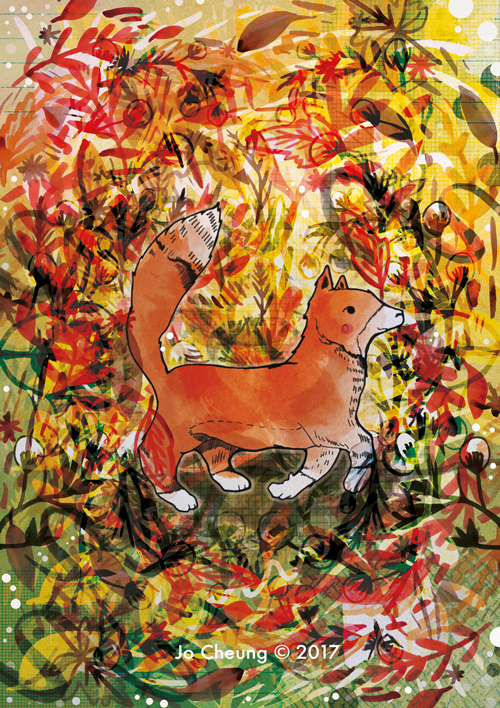 I do love taking on commissions that are for special occasions: be it someone's birthday or for a house warming gift, I feel like I've done my part in creating that joyous moment. One happy, happy person (plus baby)- yay!
If you would like a custom piece of artwork please get in touch with me providing details of the occasion, who's it for, what size you'd like it and any themes/ideas you had in mind! I look forward to hearing back from you.