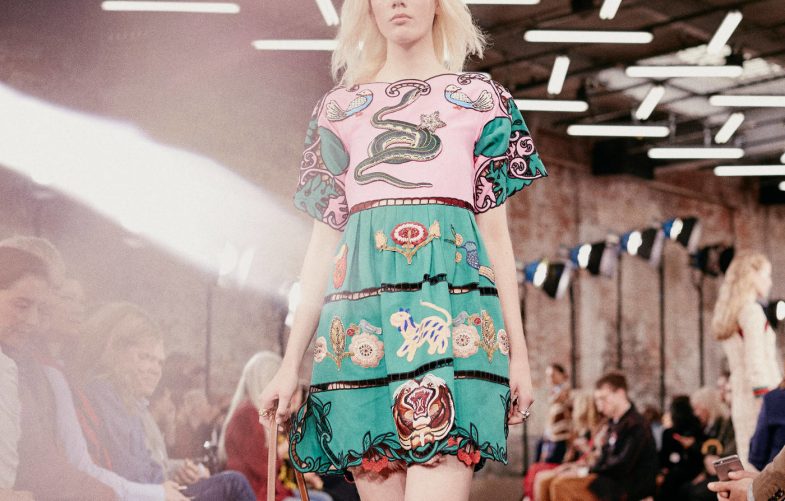 It's been a while since I've written a post about fashion; I've wanted to write one for quite some time now but life at the moment is throwing these fantastic curve balls. All I want to do is hide away and sleep. The reason why my interest in fashion has picked up again is because it's been my current distraction (in a positive way). I've started getting back into reading fashion blogs again (good old Style Bubble) as well as looking through fashion magazines i.e. me standing there at the magazine racks for about half an hour on my own sifting through magazines like there's no tomorrow. For the past couple of months I've been mulling over Gucci's past and present collections. I'm in love with the whole aesthetic and it's been my influence in terms of my wedding look. Unfortunately, I can't afford to spend £600+ on shoes but one can dream- and dream some more. Talking about dreams, I love the fact that Gucci have gone slightly overboard/eccentricity shines through in terms of creating dreamy retro prints and turning it into something modern and youthful fused with 70's and 80's glamour. Throw in loads of sequins, beautiful embroidery, bold and clashing colours teamed with over-sized sunglasses.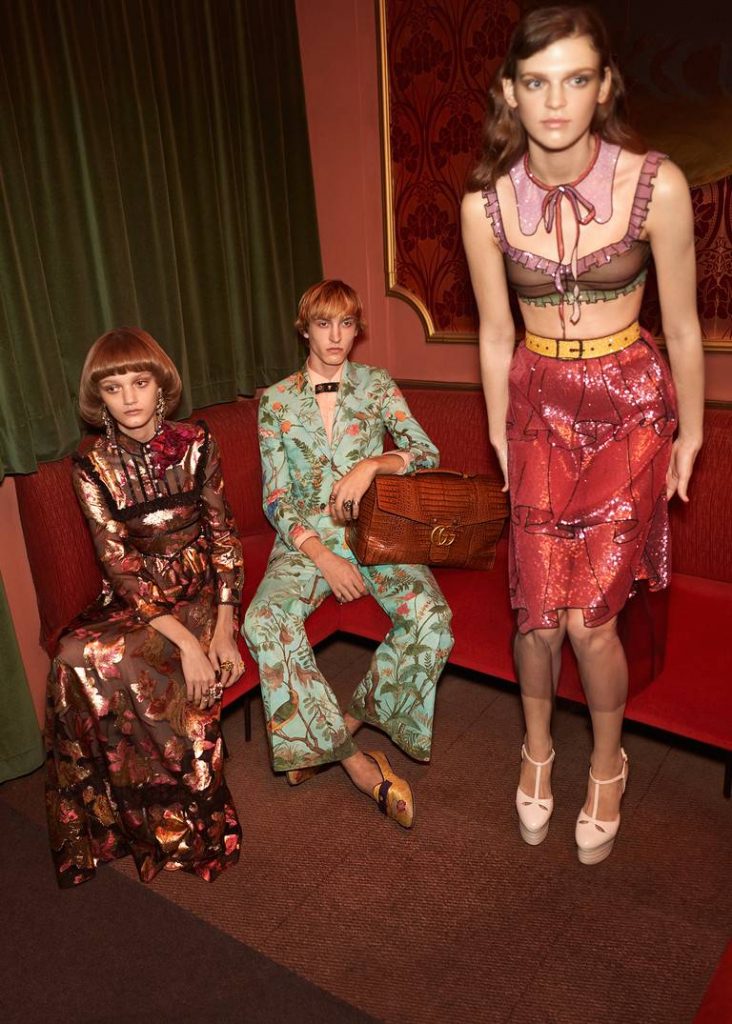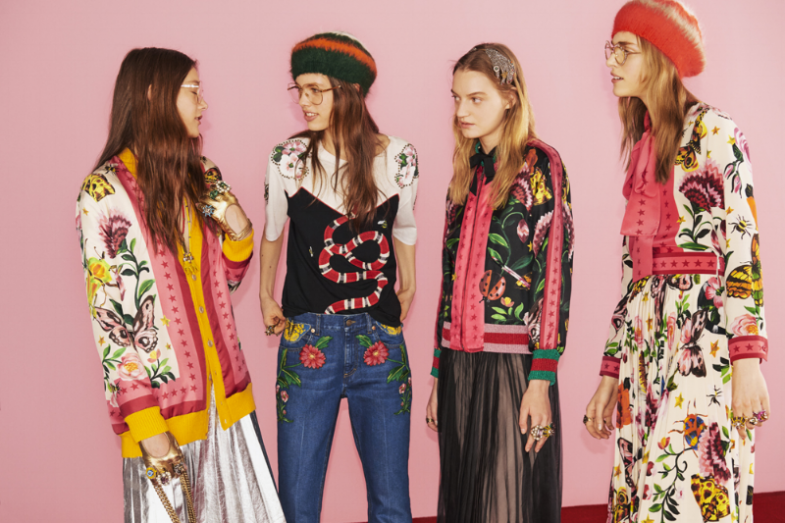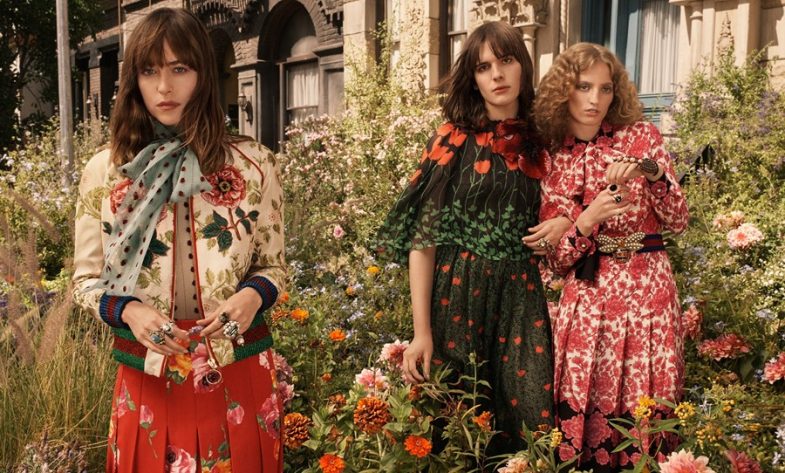 I've always admired designers such as Alexander McQueen, Vivienne Westwood, Kenzo and Rei Kawakubo who have their own creative vision in that their clothes becomes much more about objects to look at and to admire- almost like a piece of artwork rightly so. Fashion isn't just about this simplistic idea of wearing clothes for the sake of it (like 'fast fashion' for instance), the impulsive need to constantly consume excessive amounts of imitations of things or simply because it's 'in' right now. I'm sorry to say but those massive Fila trainers from Urban Outfitters are awful. AWFUL. Unsightly to say the least.
For me, the art of fashion is about how it can transcend time- going back and forth from the past to the present- this idea that time is stuck in one moment simply isn't true. The fact that there's almost no boundary as to where fashion can take you is what inspired me in the first place to dip into fashion illustration. For a long time I used to look through Fruits as a source of inspiration for my work. I think it was the fact that young Japanese folks use fashion as a way to carve out their own identify, their taste in music, other subcultures, the fact that who gives a toss if you don't 'fit' into society.
I suppose I'm getting off onto a tangent here, right? I can see a part two of this post coming very soon!
Gucci has inspired this next series of work which I'm currently work on for a show in May and June. I've created three pieces at the moment but I'm planning on making some more for the show. I've taken inspiration from the embroidery, patterns and motifs used in Gucci's clothing. Let's see where this takes me! It feels great to be making collages again; I've pretty much gone and done a circle revisiting old methods I used to use from ten years ago. When I look at my work now it doesn't look like it's aged if you see what I mean, as in, it doesn't refer to any point in time like you see with some styles.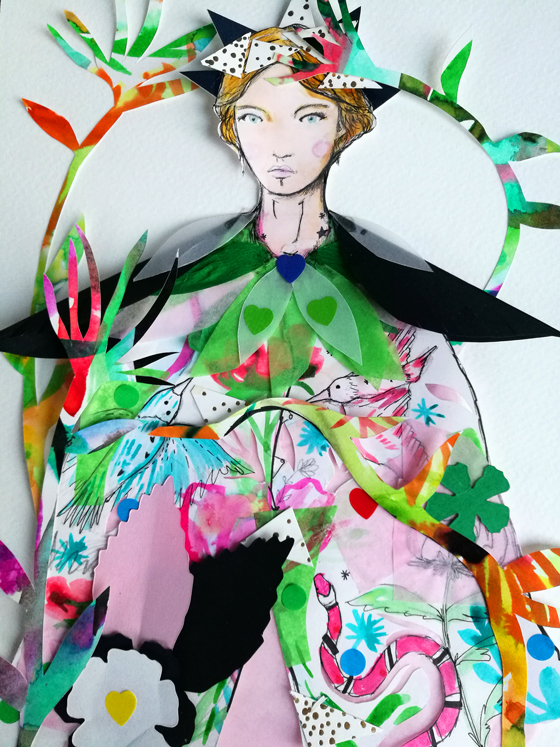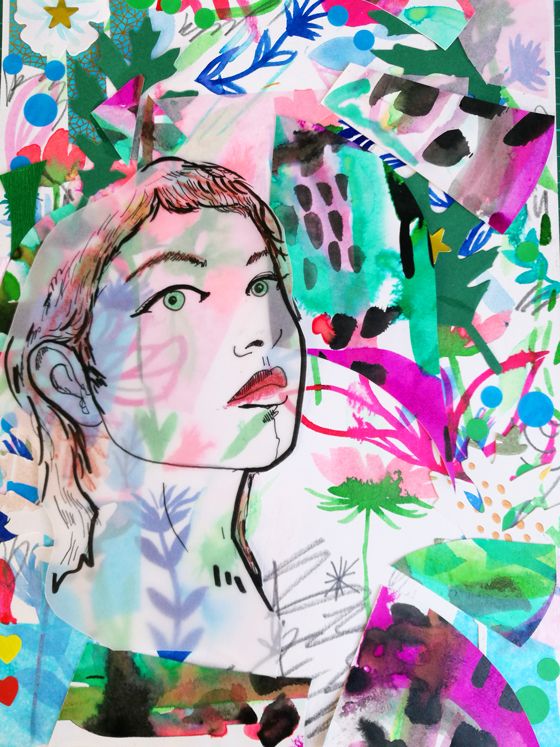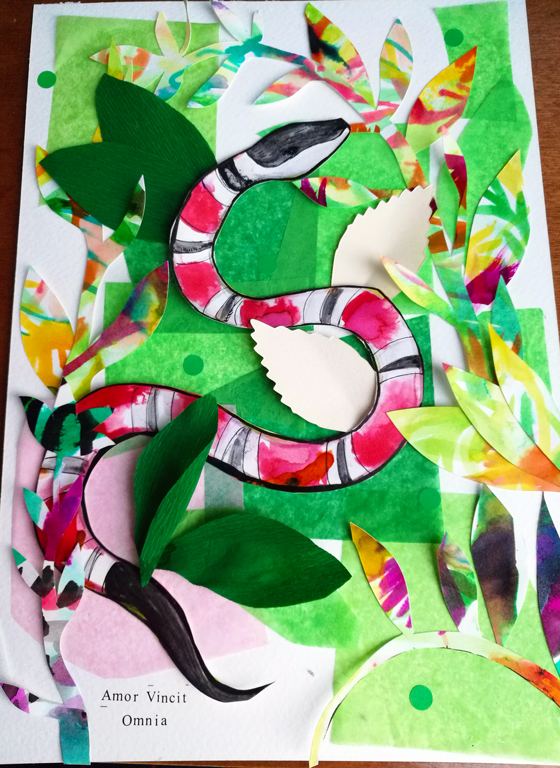 I hope to continue with this theme and I'll be sharing new work as I'm going.
Thanks again for reading this and I'd love the hear your thoughts on today's post. Have an awesome day and take care.