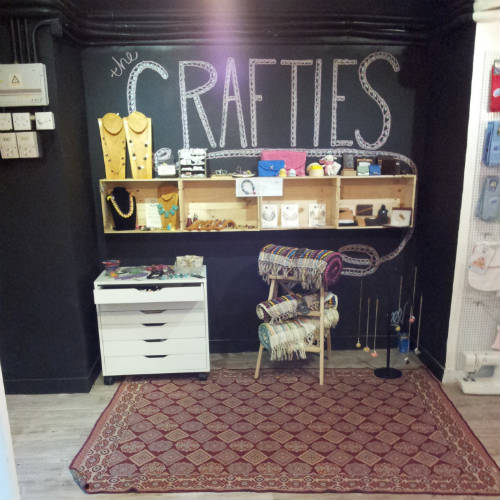 Today I was supposed to be at The Nesbitt Centre for my volunteering work. Somehow, I had completely forgotten it was 'Golden Week', which means the students get to go out and do fun stuff. I wasn't updated about it so I turned up at the centre and nobody was in! I spent about half an hour trying to get in contact with the co-ordinator so I decided to have a wander around Sheung Wan.
I had read about The Crafties from an article by Sassy Hong Kong (I love it by the way!), so I decided to check it out since I was around the area. I thought I would never bother with illustration as I assumed I wouldn't have the time for it, funnily enough being here has inspired me to make new work.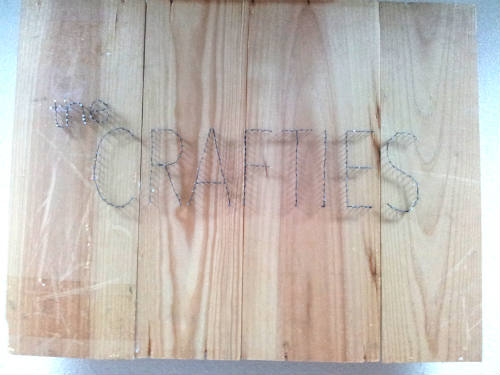 The Crafties is a studio space, co-working space, shop; a place for creativeness. The space itself is lovely, homely and very cosy. Bearing in mind space in Hong Kong is a rarity so I was really taken aback when I walked in! My flat in Fanling is really small so sometimes it feels quite claustrophobic; not an environment you want to be working in especially if work space is limited. I was thinking about hiring out a desk for a day or so during the week, which is perfect as it'll work around my work schedule.
The Crafties sell craft supplies as well as handmade products by local artists and designers. They also hold regular workshops from screen printing, knitting classes to lantern making. I asked Sky, who runs The Crafties, about the screen printing workshops and she said that the guy who runs them can do private group workshops (by appointment of course). I really want to do some small runs of screen prints so if anyone wants to join me feel free to get in touch!
I also asked Sky about holding a pop-up exhibition as I've been looking into it and she said that it was do able; providing I give them a bit more information as I was really vague at that point. I think it would be really nice to have a solo exhibition before I leave Hong Kong (not long now, two months to go!)
Address: 1/F, Sing Kui Commercial Building, 27 Des Voeux Road West, Sheung Wan.