Hello folks! How has September treated you? I recently completed some design work for DCLC   and I'm really happy with the way they turned out. Lai asked me to design a roller banner for them to use for an exhibition coming up in October, plus two prints which will also be part of it. The theme for it was belonging and family in relation to care givers; what and how to you see yourself as a carer and how do you effect others around you? I'm sure it is definitely something that we can all relate to in one way or another.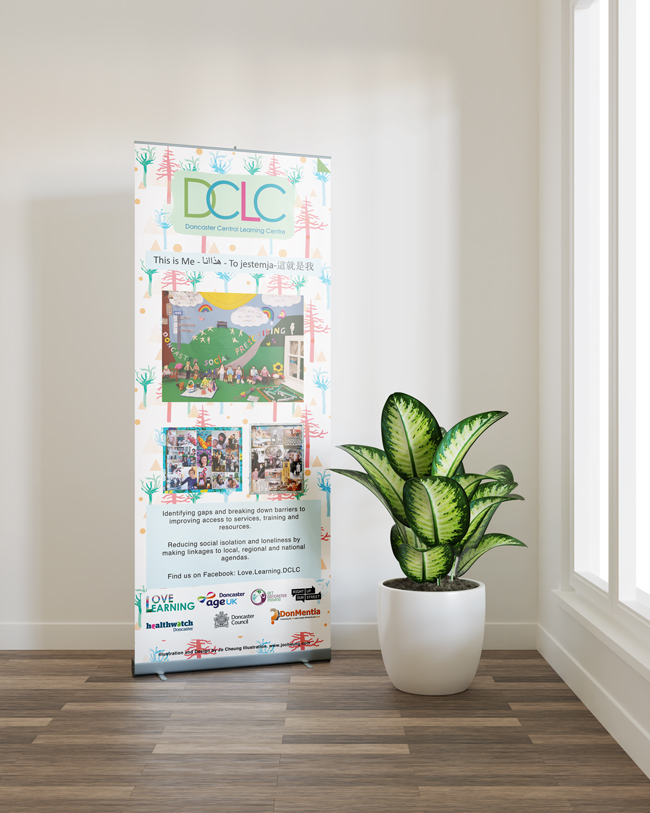 Lai wanted my work to be integral to the design, so I worked with her to create artwork that was related to the theme as well as subtly tying my work into it. Overall, I'm really pleased with how they've turned out and I can't to see some photos of them in situ!
Update: here's some photos of the opening taken by DCLC.
If you would like some design work please get in touch with me about your project and I'll get back to you very shortly. Thanks!