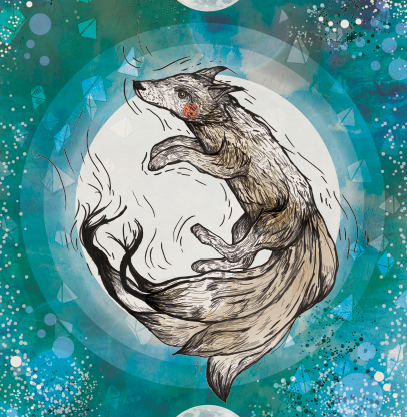 In my previous post I mentioned that I'll be exhibiting two new pieces of work for 'Into The Sun' exhibition at A-side B-side Gallery, Hackney Downs Studio.
I have another exhibition coming up on the 1st July, and that is an exhibition revolved around the idea of myths, legends, folklore tales and imaginary creatures. W3 Gallery are hosting an exhibition called 'A Story So Far', which I am super happy to be part of. But not only that, they are using my piece 'Fox Spirit' for their promotional materials too!
The exhibition will be running from 1st – 21st July and for more details about the gallery please visit their website at http://www.w3gallery.org.uk/. Free entry to the gallery as well!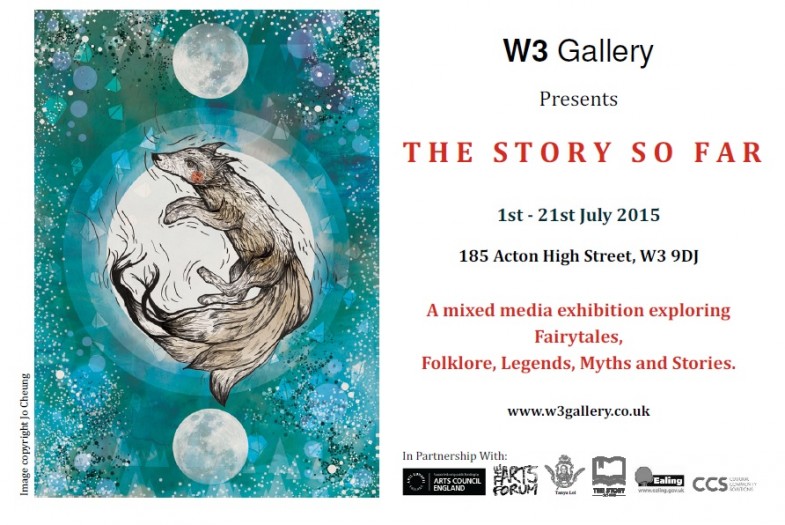 For more information about the event please visit their Facebook event here or visit their Facebook Page here.
I look forward to seeing you there!